Field&Trek launches on Affiliate Window
Affiliate Window is delighted to announce the exclusive launch of the FieldandTrek program.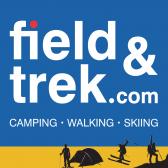 With over 10 stores nationwide and an ever increasing online presence, Fieldandtrek.com has established itself as one of the U.K's leading outdoor specialists. They have a real passion for the outdoors and their team strive to provide the latest in clothing, footwear and equipment online for less. Specialising in over ten outdoor activities with in excess of 150 brands, their product portfolio is one of the most comprehensive the U.K market has to offer.
Why FieldandTrek?
Choice is the key focus by benefiting from a huge brand portfolio that caters for the whole spectrum of U.K outdoor activities. Their product range scopes from specialist interests to everyday casual events.
The website promotions are updated at least three times per week and their product inventory increases on average, 60 products weekly in high season.
Commission:
In addition to offering exclusive offers and discounts the program works on the following incentives:
• Up to 7% comission based on CPA
• Average conversion rate of 7.5%
• Average order value of £65
• Over 9,000 products online
• In excess of 150 Brands
• Average 30 day Cookie
Interested in becoming an affiliate?
Join the program today at https://ui.awin.com/merchant-profile/5375
Simply email any enquiries to: greg.constable@affiliatewindow.com
We look forward to working with you!