---
Festive Moods At Hampergifts.co.uk
With over 35 Christmas hampers available, you'll find just the right one for friends, family or corporate clients. There's one to suit every taste, from the elegant lidded Christmas Treasures, to the great value Christmas Surprise basket and our best selling Christmas Treats Tower. Get ready now and save 5% On All Orders with code 5OFFGIFTS!
Lovers of all things chocolate will enjoy digging into this charming basket. From chewy caramels and Belgian truffles, to chocolate hazelnut cookies and perfectly-sized milk chocolate discs, this hamper will delight on Christmas day.
Our Price £22.50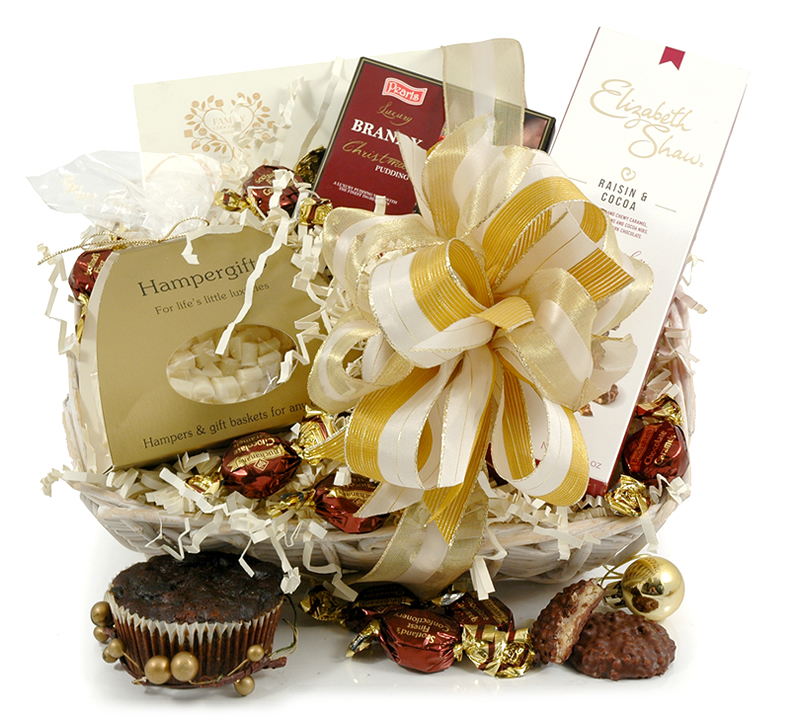 Say Merry Christmas in style by sending this attractive hamper filled with an abundance of sweet treats. Savour the exotic rose & lemon Turkish delight, enjoy the crunchy honey biscuits or nibble on the award-winning cranberry & white chocolate fudge.
Our Price £23.99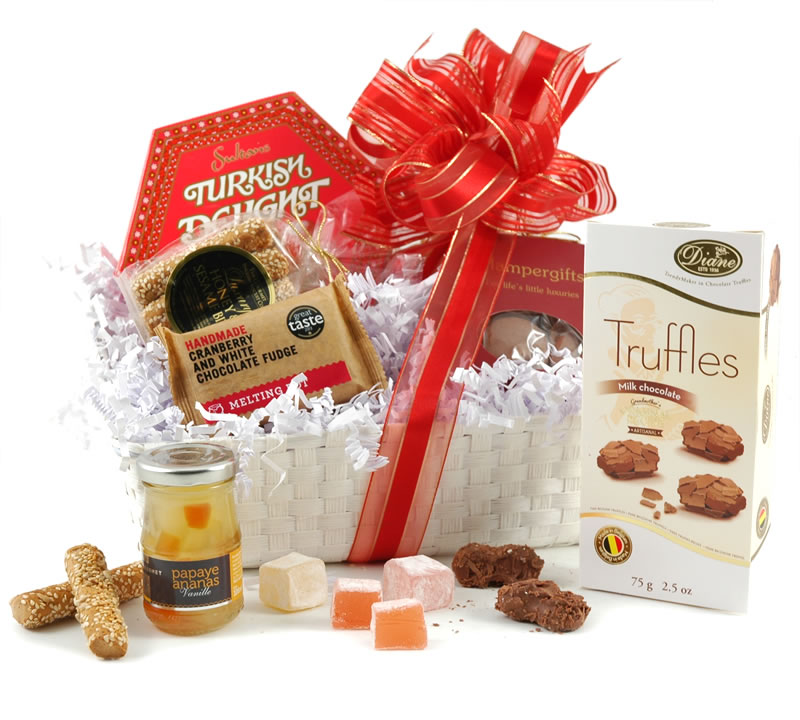 Start things with a bang by pulling the pair of Christmas crackers in this hamper of delights. Nesting in the sleek, magnetically fastened box, you'll also find that festive staple - a large, rich fruitcake - plus chocolate coated gingers, cranberry cookies, tomato chutney and other carefully chosen items.
Our Price £26.50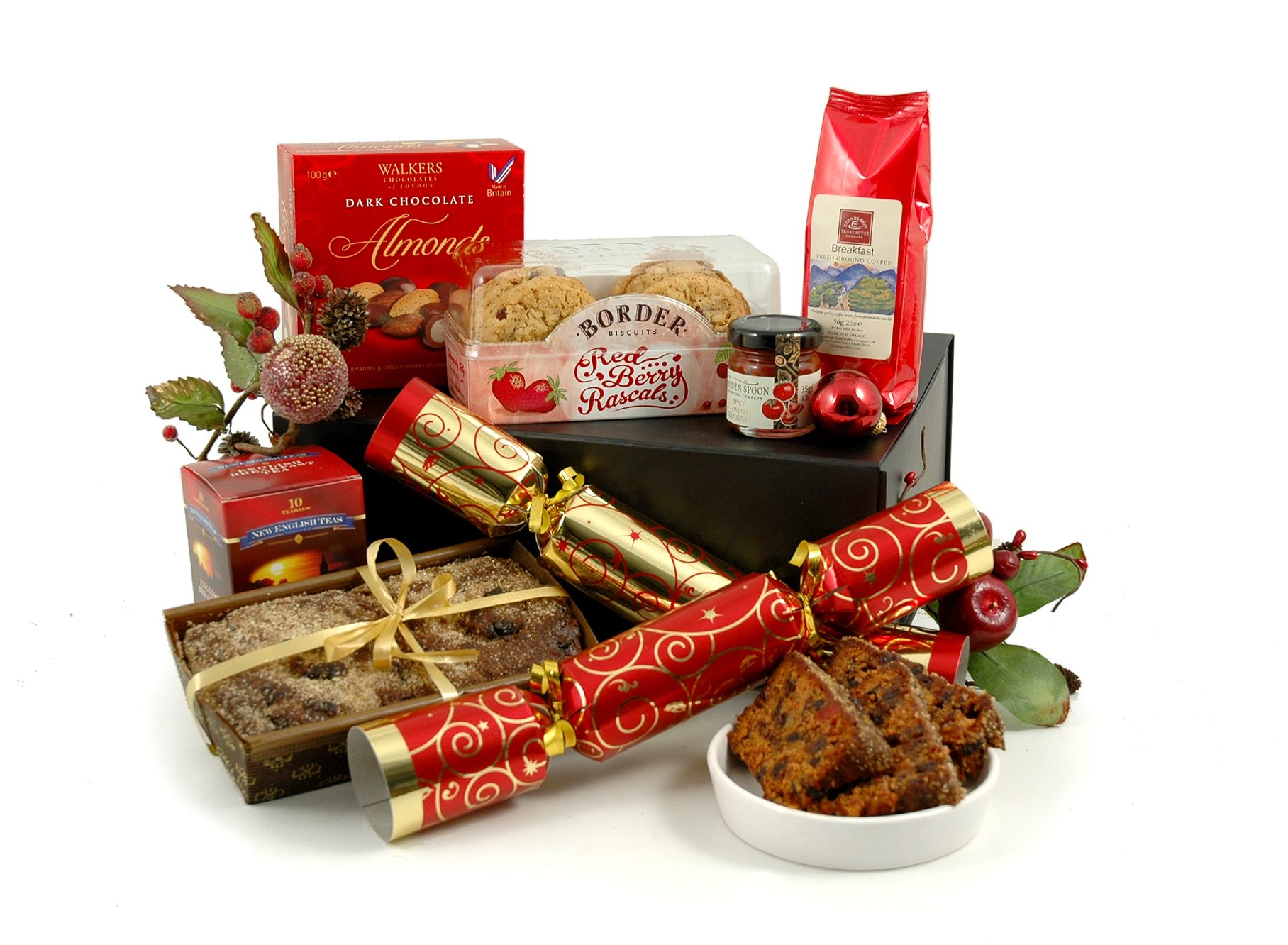 This beautiful Christmas hamper includes a memorable combination of delicious, tasty food, complemented by a bottle of deep red, award-winning Shiraz from Australia.
Our Price £32.50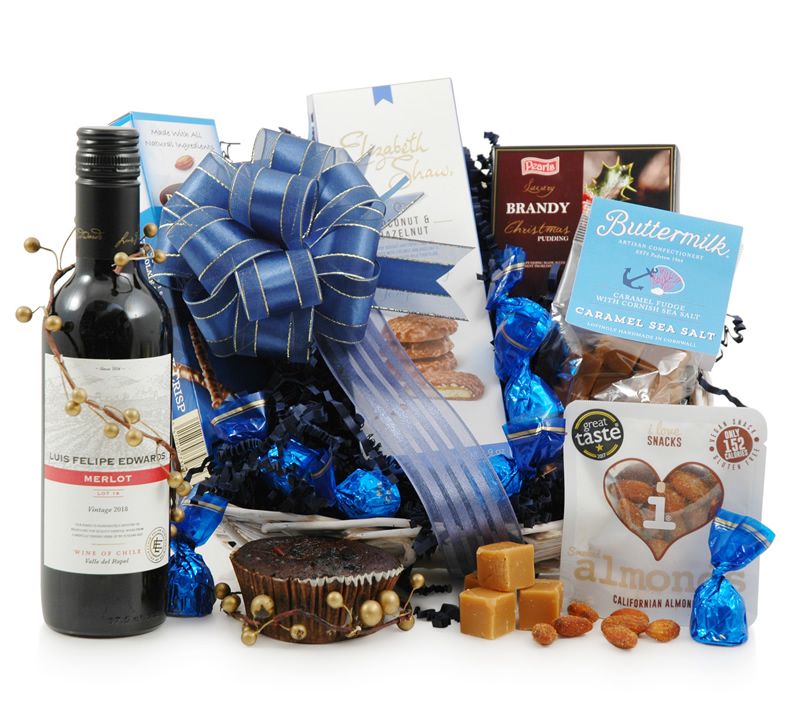 Simply a classic, this Port & Stilton hamper is a cut above the norm. The generously sized Blue Stilton wedge is from the famous Cropwell Bishop creamery. Possessing a velvety-soft texture, it's melt in the mouth delicious and will go perfectly with the Fine Ruby Port.
Our Price £44.50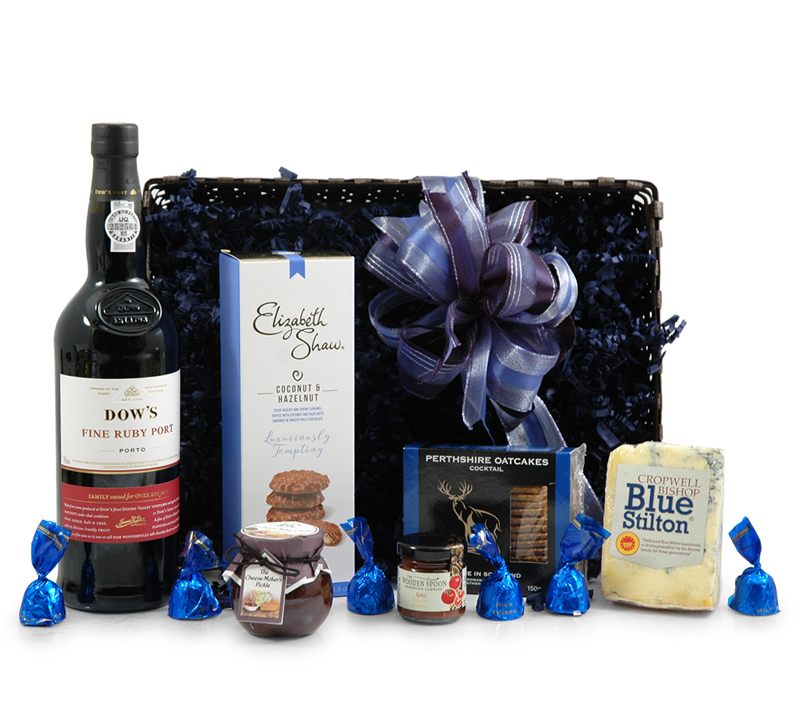 This gorgeous non-alcoholic Christmas hamper is perfect for friends, family, colleagues or clients. The carefully-chosen combination of sweet and savoury snacks, nibbles and treats means this hamper really offers something for everyone's tastes.
Our Price £49.99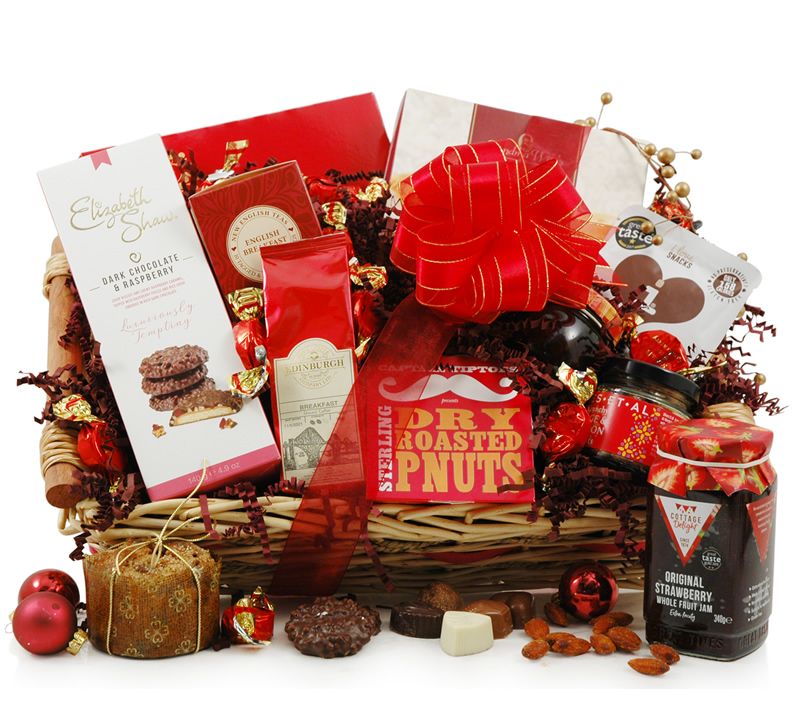 This classic wicker basket is choc full of the very richest Christmas treats, treasures and nibbles. Try the smooth smoked salmon pâté with the rosemary savoury biscuits for an ideal starter.
Our Price £54.00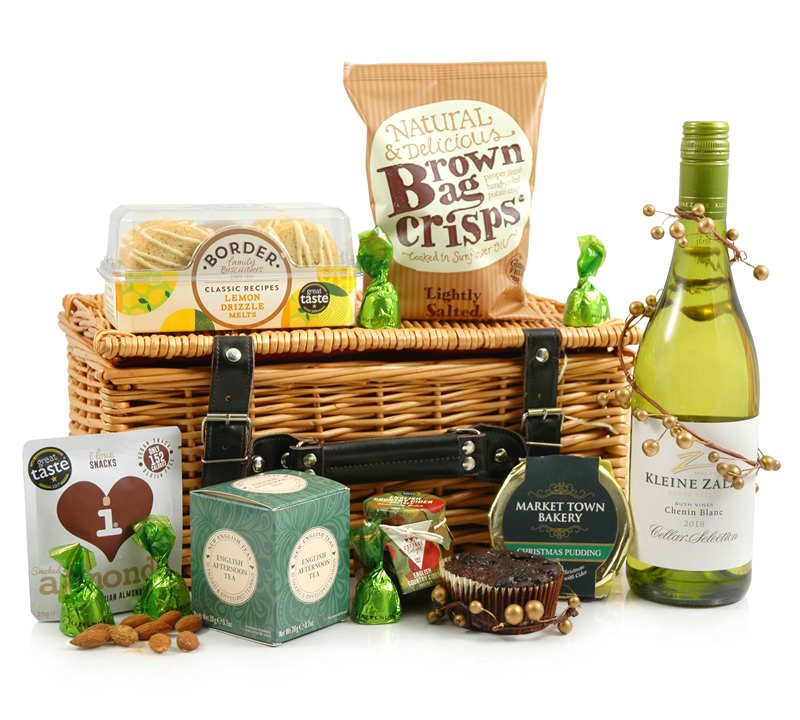 Featuring a lovely merlot and a half bottle of Champagne, this hamper will bring a touch of class to any festive gathering. And with oatcakes, pickle and pâté to choose from, as well as shortbread, cranberries in syrup and chocolate liqueurs, this sweet & savoury hamper is certain to cater for all tastes.
Our Price £95.00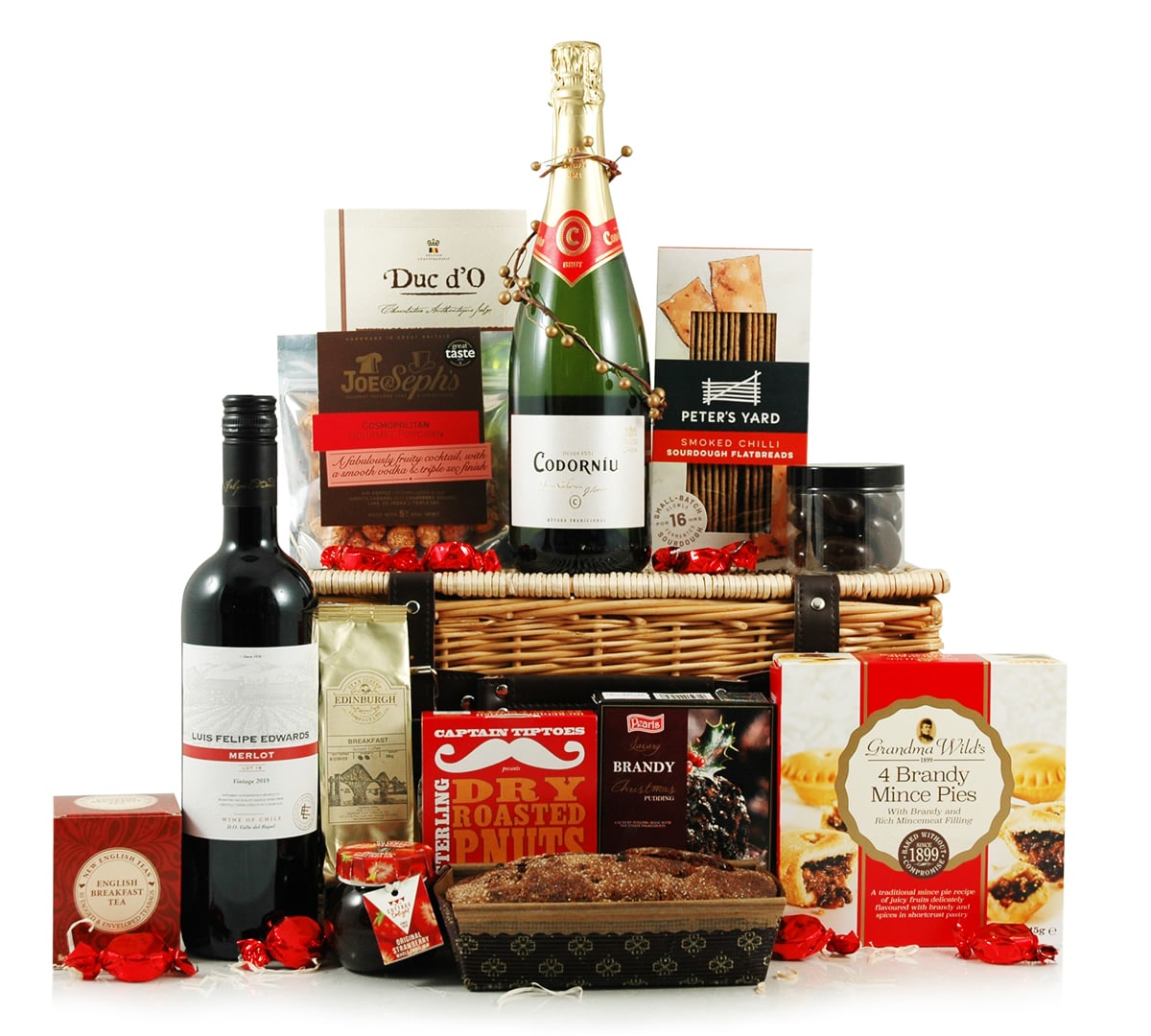 You'll barely be able to lift this superb basket which is packed to bursting with an incredible selection of food and drink. The lucky recipient of this hamper will hardly know where to start when they open it!
Our Price £185.00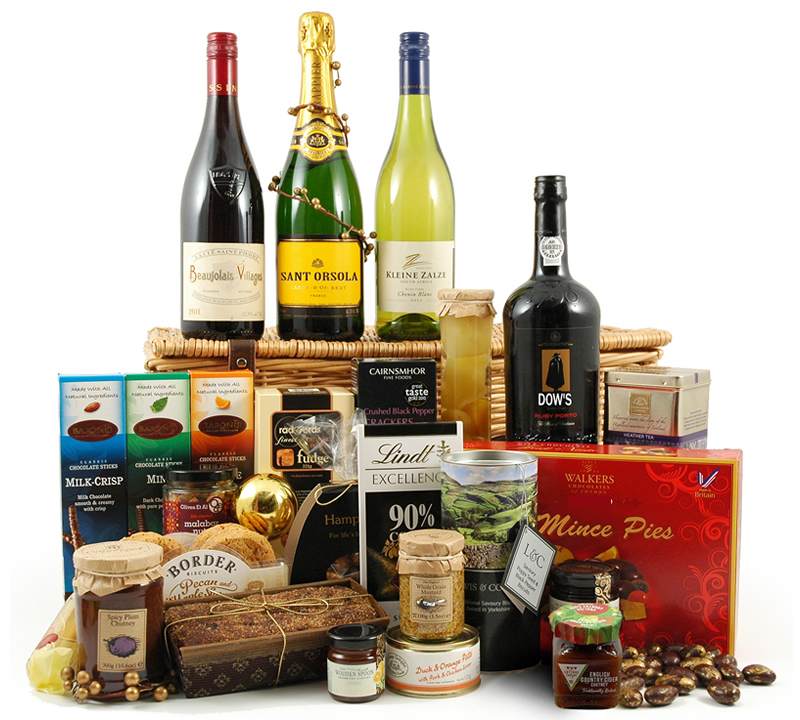 The ultimate in decadence, this Christmas hamper is absolutely crammed with luxury food and drink. Champagne, port and a duo of award-winning wines are joined by an immense collection of gourmet foods.
Our Price £199.99