Festive Bamboo Socks Available at Sock Shop
---
Festive Bamboo Socks Available at Sock Shop
This selection of men's and ladies' socks at Sock Shop are made from super soft bamboo and feature a range of fun designs - from punny animals to fun food. Bamboo has a whole host of benefits including super soft comfort, breathability and thermoregulation, as well as hypoallergenic and antibacterial products.
Click here to find out more.
A little festive fun, unleash your own inner elf with a pair of our candy stripe SockShop Lazy Panda Bamboo Santa's Elf Christmas Gift Boxed Socks. The socks have green cuffs, toe and heel accents perfect for wearing with curly-toes shoes with bells of the ends, a nice pointy hat and green tunic… or jeans and t-shirt if you prefer!
Our Price £4.99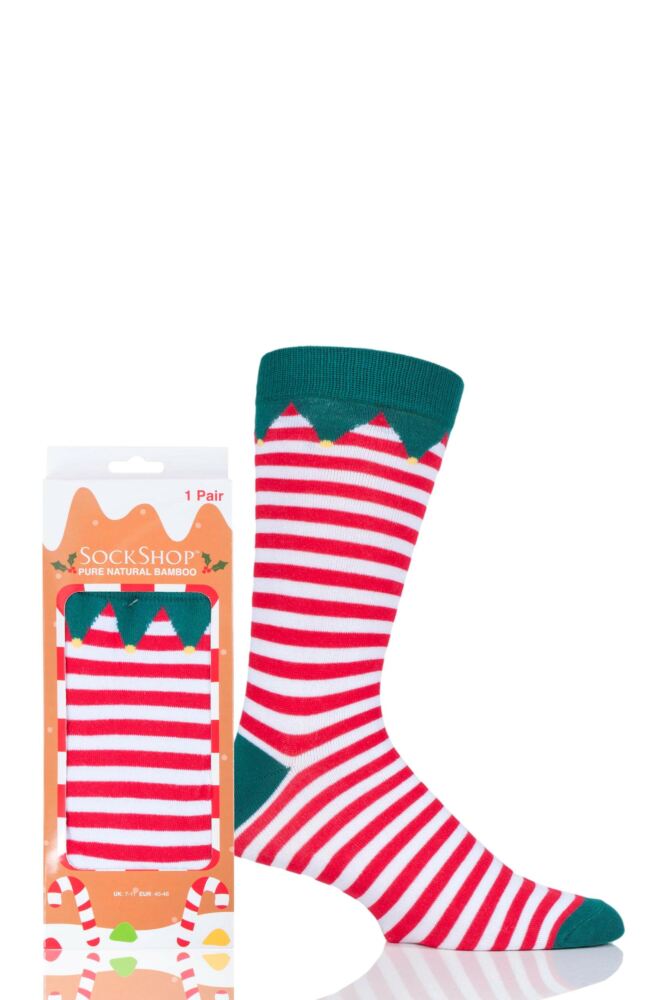 For vegetable lovers, for party people, for fun, these SockShop Lazy Panda Bamboo Party Veg Gifted Boxed Socks are novelty socks with a bizarre bunch of root veg in various states of partying, from a cool carrot in shades and a smiling sprout to a roast potato dozing its recent excesses off.
Our Price £4.99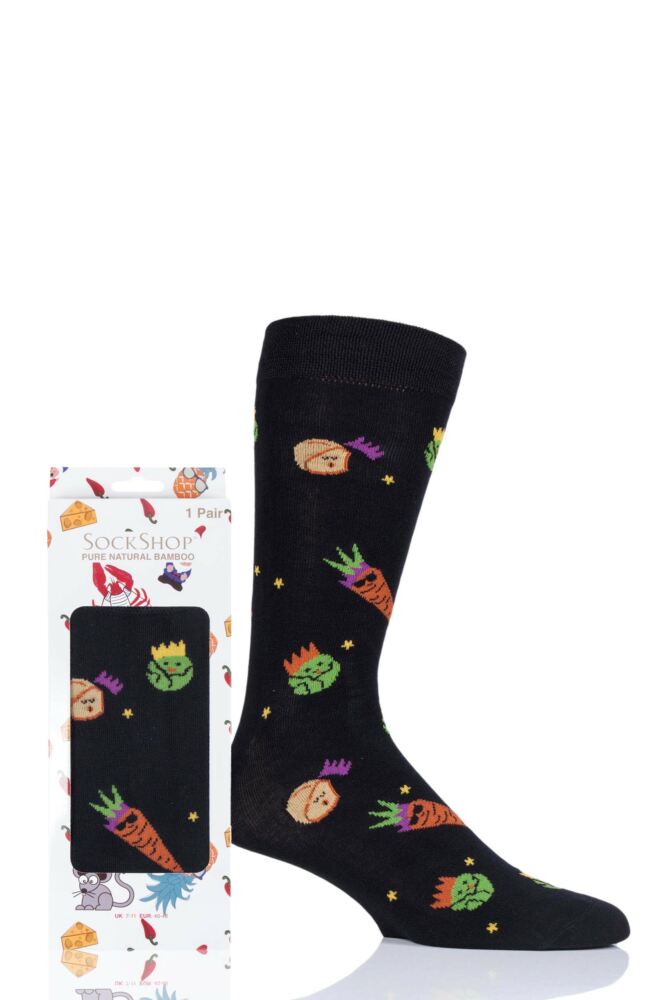 In bright, festive red and with the huge, beaming face of Father Christmas emblazoned across them, these SockShop Lazy Panda Bamboo Santa Christmas Gift Boxed Socks are the novelty socks you'll want to give, or receive, this festive season.
Our Price £4.99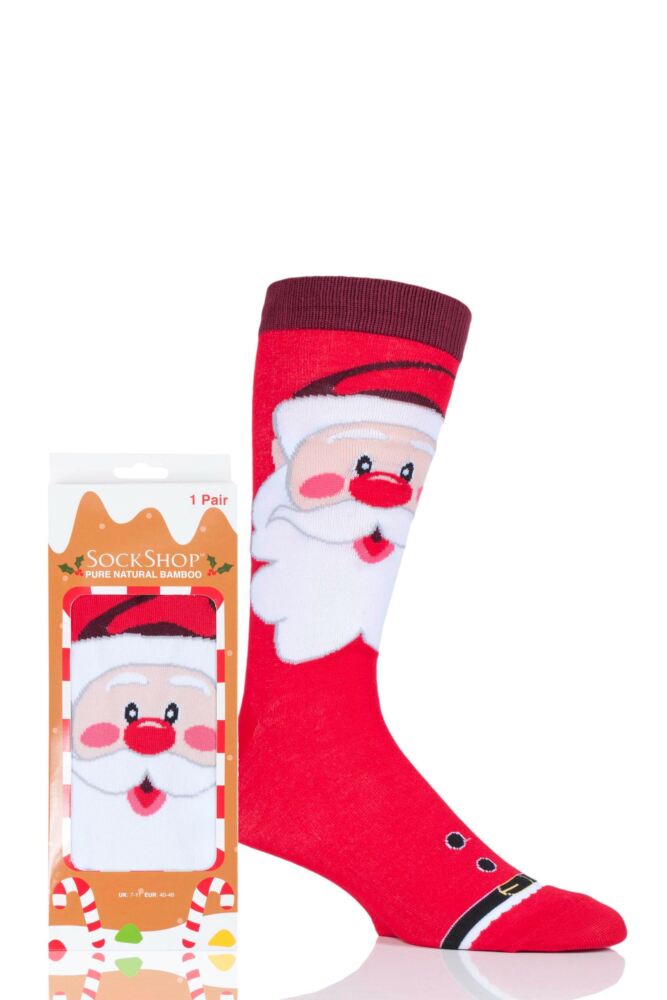 Perhaps a bit more literal an interpretation than the name might at first suggest, our SockShop Lazy Panda Bamboo Pigs In Blankets Gift Boxed Socks feature some very contented porkers dozing always under the covers!
Our Price £4.99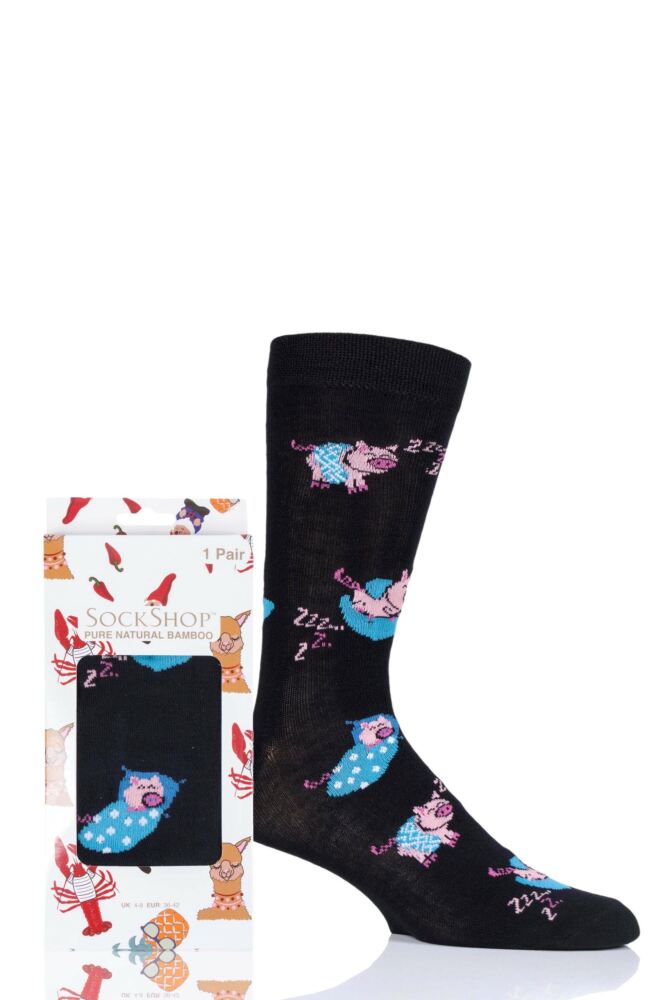 Dishing out some fun for legs this Christmas, there's nothing of the turkey about this Christmas gift, except the graphic on the legs itself! SockShop Lazy Panda Bamboo Turkey Dinner Christmas Gift Boxed Socks have a huge image of an oddly cheery-looking turkey serving up Christmas lunch… maybe it's a vegetarian meal?
Our Price £4.99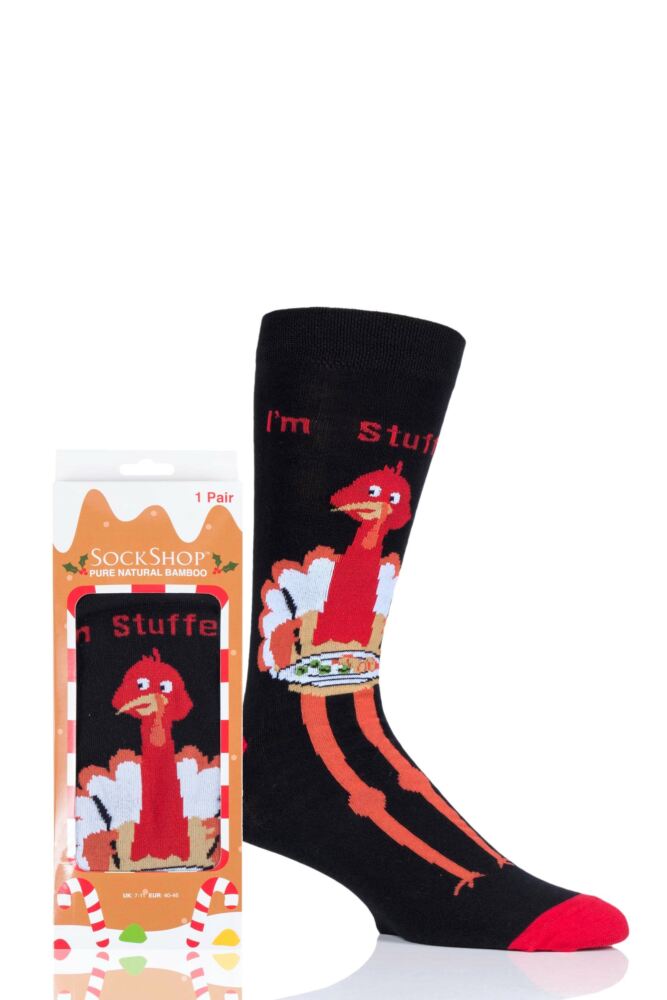 With a blissful-looking alpaca on a beautiful blue background, set atop a stack of suitcases, our SockShop Lazy Panda Bamboo Alpaca My Bags Gift Boxed Socks will make you smile, and keep you comfortable too, with a soft, bamboo rich blend of fibres for a smooth feel.
Our Price £4.99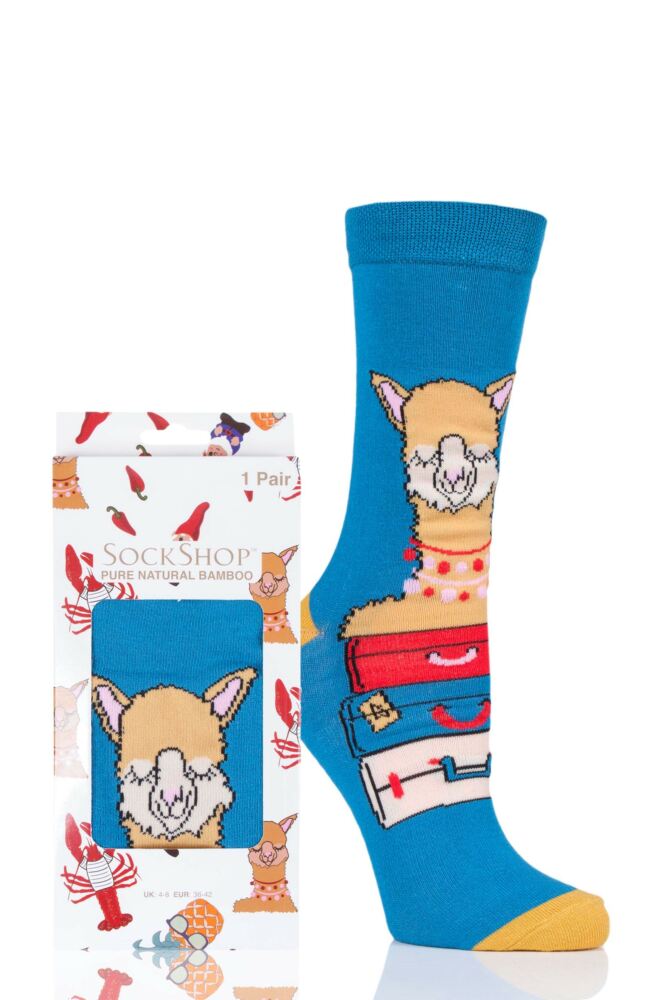 No better socks to wear for your own festive reindeer games, these men's and ladies SockShop Lazy Panda Bamboo Rudolph Christmas Gift Boxed Socks are each one big, red-nosed Rudolph face from cuffs to toes.
Our Price £4.99
Showing a somewhat-stunned-looking Gingerbread man with one leg that has suffered an unfortunate chewing-off injury (!) our crazy SockShop Lazy Panda Bamboo Gingerbread Man Christmas Gift Boxed Socks are bright and bold, in red with a huge main motif.
Our Price £4.99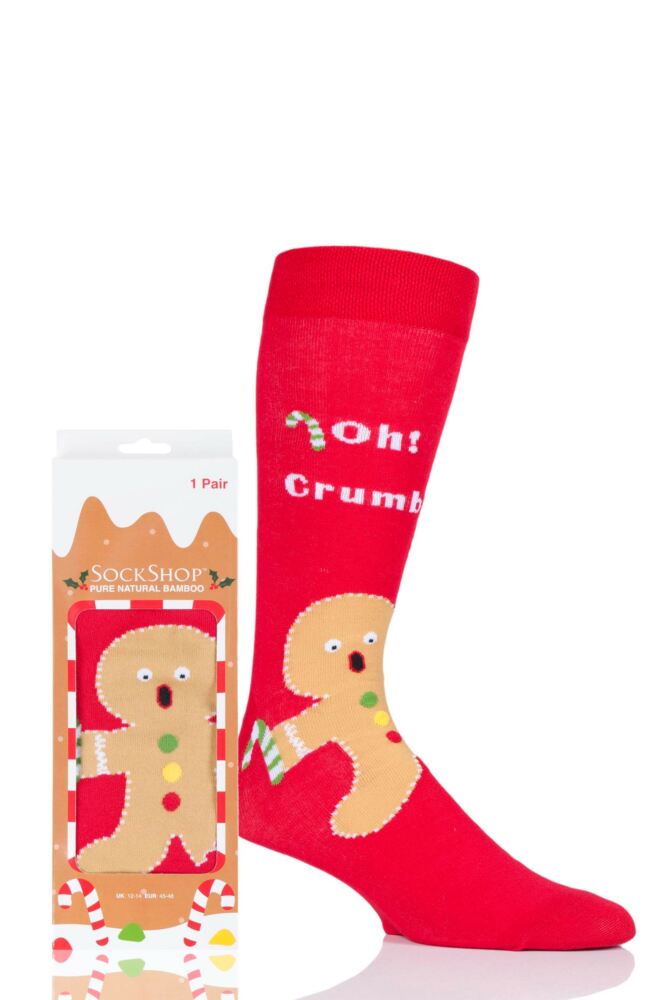 With a large image of a dangling sprig of mistletoe right down each leg, these black SockShop Lazy Panda Bamboo Mistletoes Christmas Gift Boxed Socks are ideal for anyone with amorous intentions this festive season! The socks, with contrast colour emerald toe and heels, are fun to wear, and importantly, also comfortable and breathable.
Our Price £4.99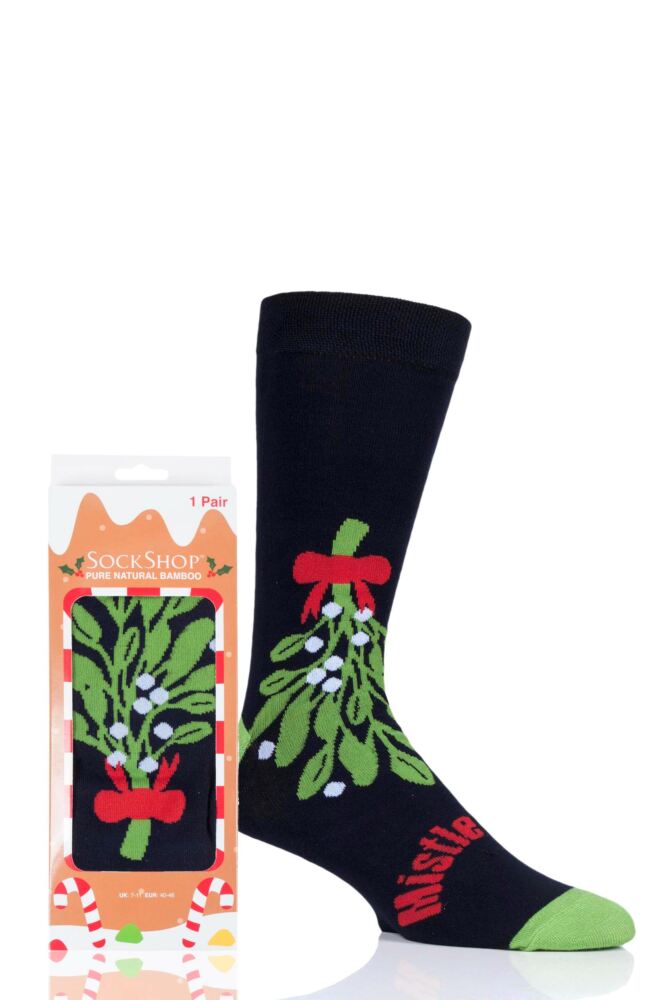 If you're going to shell out for a pair of novelty socks for a seafood fanatic, then get your claws on these SockShop Lazy Panda Bamboo Lobster Gift Boxed Socks, and be snappy! Our socks, in men's and ladies sizes, show simply huge, detailed motifs of red lobsters right down their length, on a black background.
Our Price £4.99