Feel-Good Fluffy Socks Available at Sock Shop
Sock Shop Affiliate Newsletter
---
Feel-Good Fluffy Socks Available at Sock Shop
Feel-Good Fluffy Socks Available at Sock Shop.
Home is where the... cosy socks are! This selection of men's and ladies' home, slipper and bed socks includes the perfect gift picks for the home bird.
Click here to find out more.
Take it easy and stay cosy when you're relaxing at home in these two pairs of SOCKSHOP Lazy Panda Bamboo Cushioned Slipper Socks.
Our Price £6.99
Kick back, kick off your shoes and pull on a pair of our men's SOCKSHOP Cosy Slipper Socks – you won't regret a blissful minute of toe-warming, limb-relaxing happiness! This twin pack comes with a mix of two styles of slipper socks, a plain pair and a pair knitted in a two-colour jazzy, random zigzag pattern.
Our Price £7.99
Super-silky and fabulously fluffy at the same time, our SOCKSHOP Popcorn Feather Slipper Socks will knock your socks off with softness!
Was £9.99 Now £6.99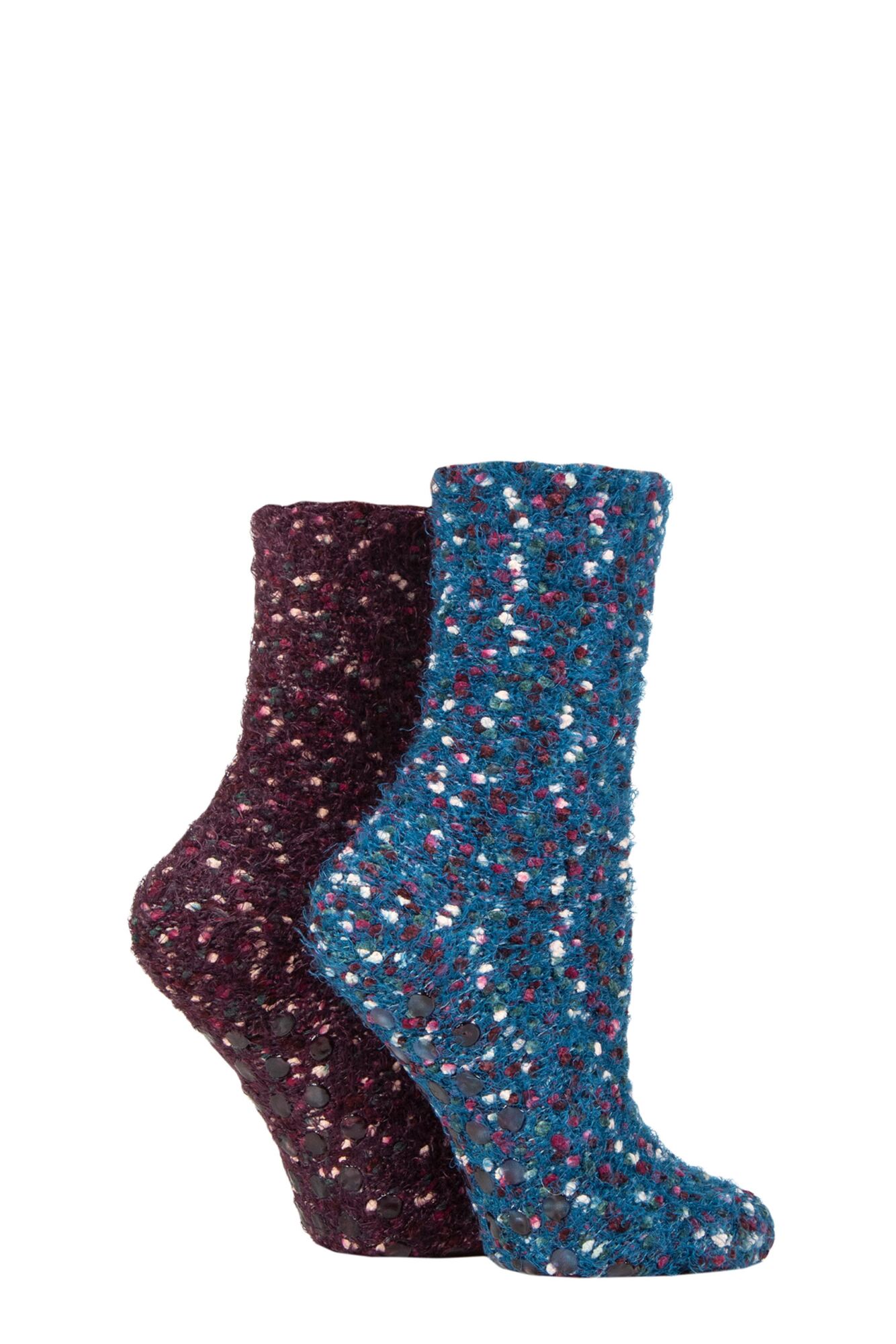 Knitted in a silky-feel 'feathered' yarn with lovely soft bobbles of multi-shade fluff bursting through, these great-looking Elle Popcorn Feather Slipper Socks with Sherpa Lining are cosily-lined with thick fleece for wonderful warmth.
Our Price £9.99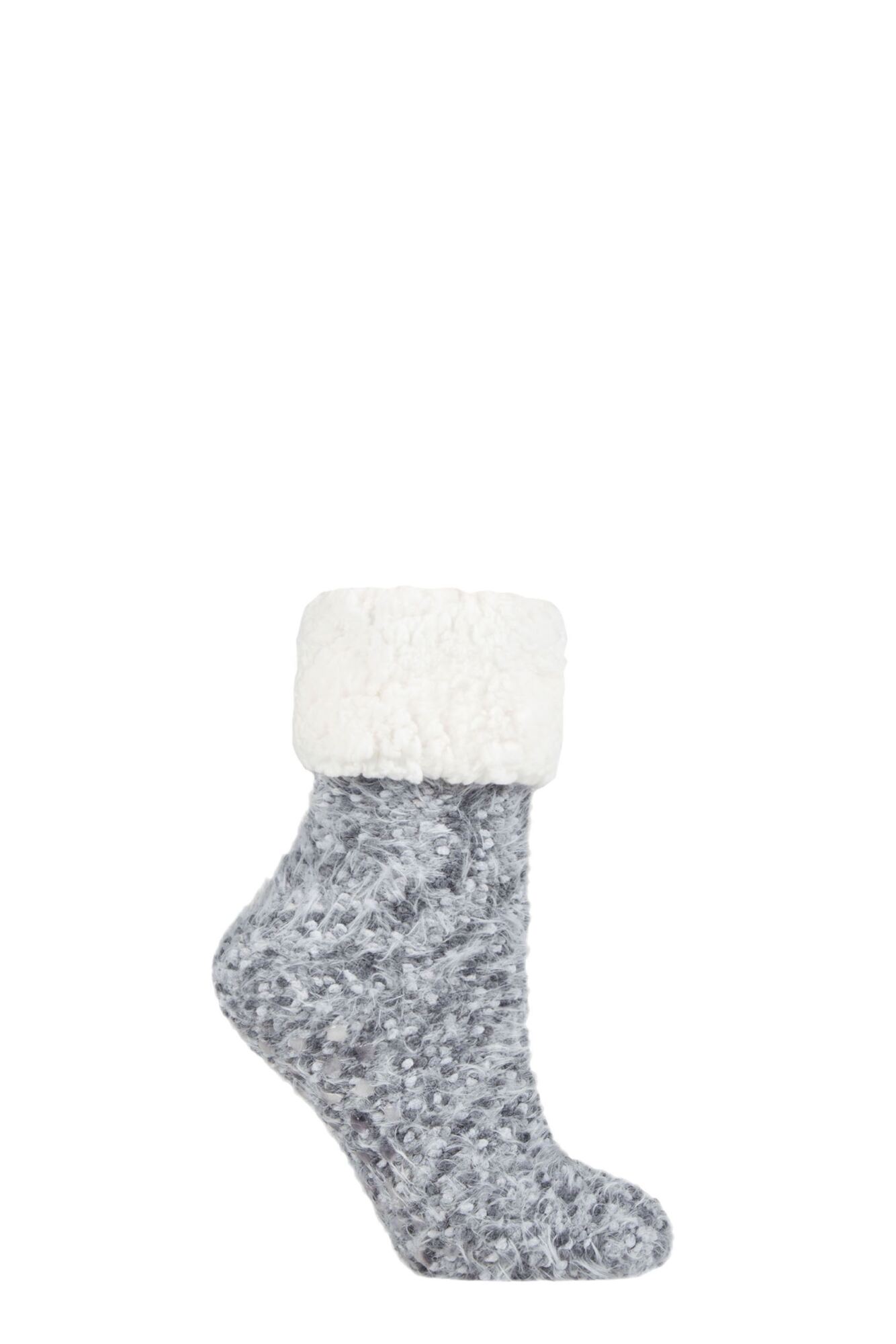 Packaged in a cute little floral-decorated cube pack with a useful hanging ribbon attached, our ladies' SOCKSHOP Chenille & Cosy Gift Boxed Socks are super-soft and cosy, with a fluffy, velvety texture and a glowing, silky sheen that look great and feels delightful next to the skin.
Our Price £5.99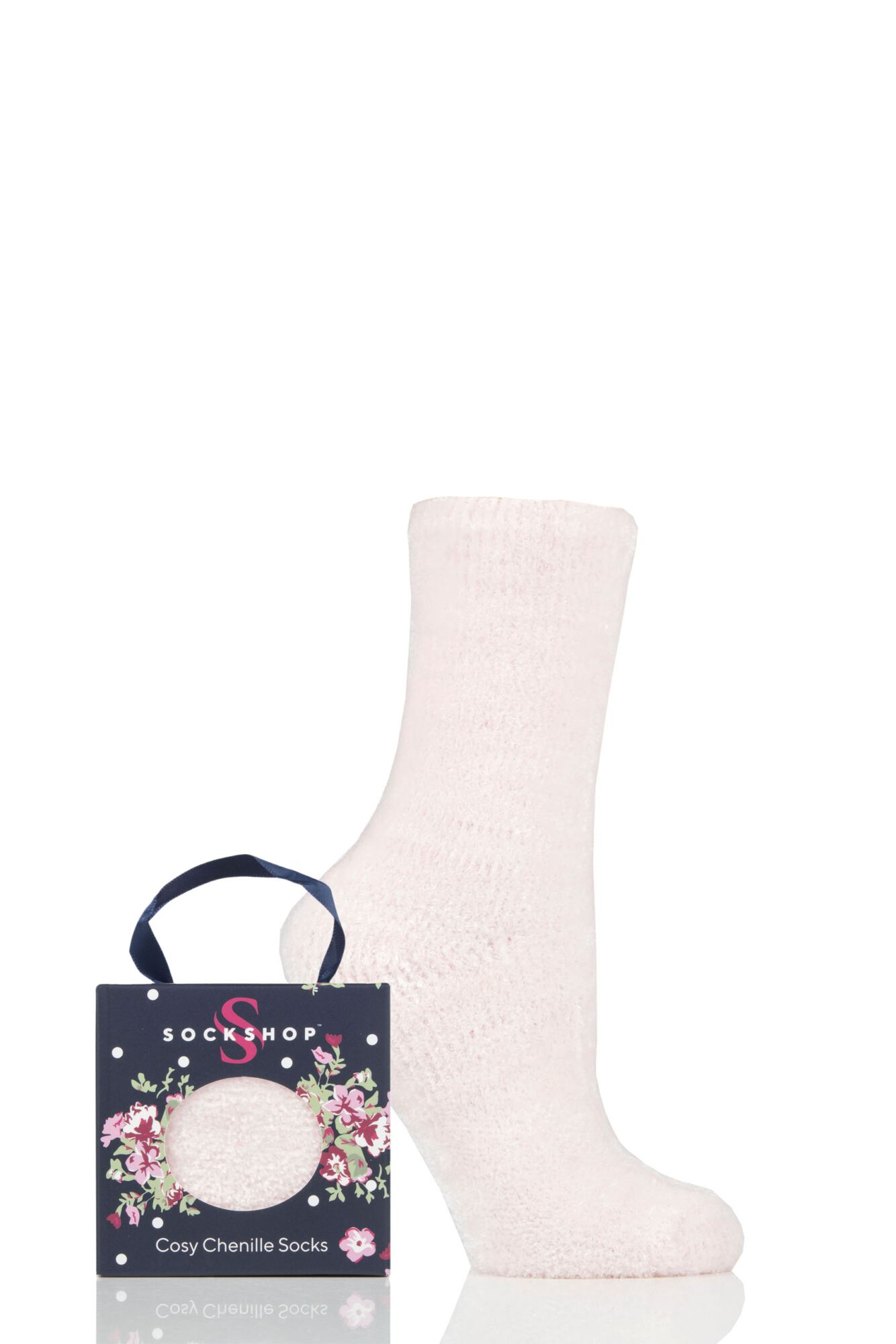 Topped by a luxuriously silky, long turn over top finished by a glitter-edged Heat Holders tab at the edge, these ladies Heat Holders Lounge Feather Turn Over Cuff Socks are pretty for lounging around the home in.
Our Price £11.99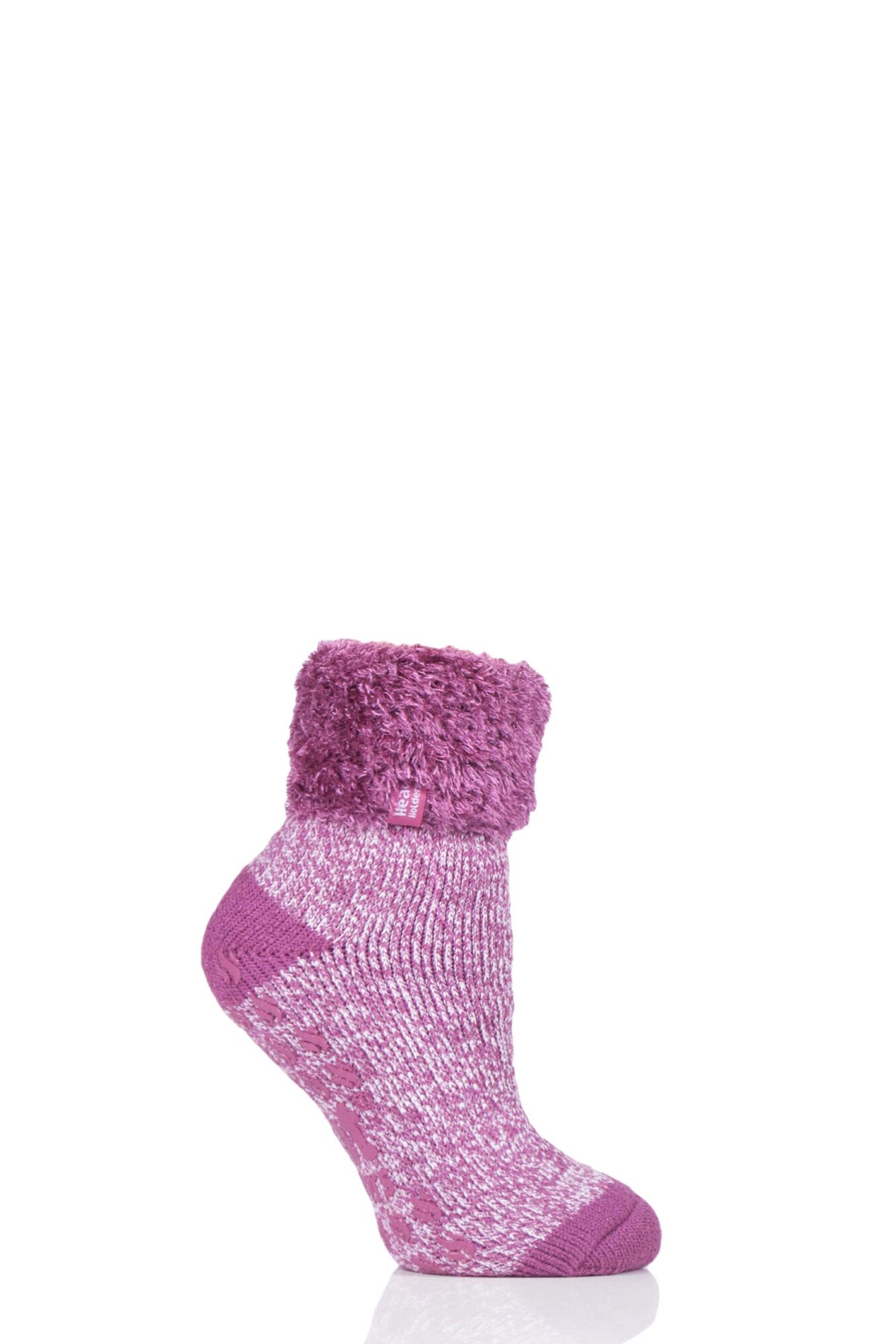 Cosy, soft and comfortable to come home to, these wool blend mens and ladies SOCKSHOP Natural Home Slipper Socks are knitted from thick multi-shade yarn and come in a range of classic colour choices including charcoal, denim, highland green and tweed.
Our Price £6.99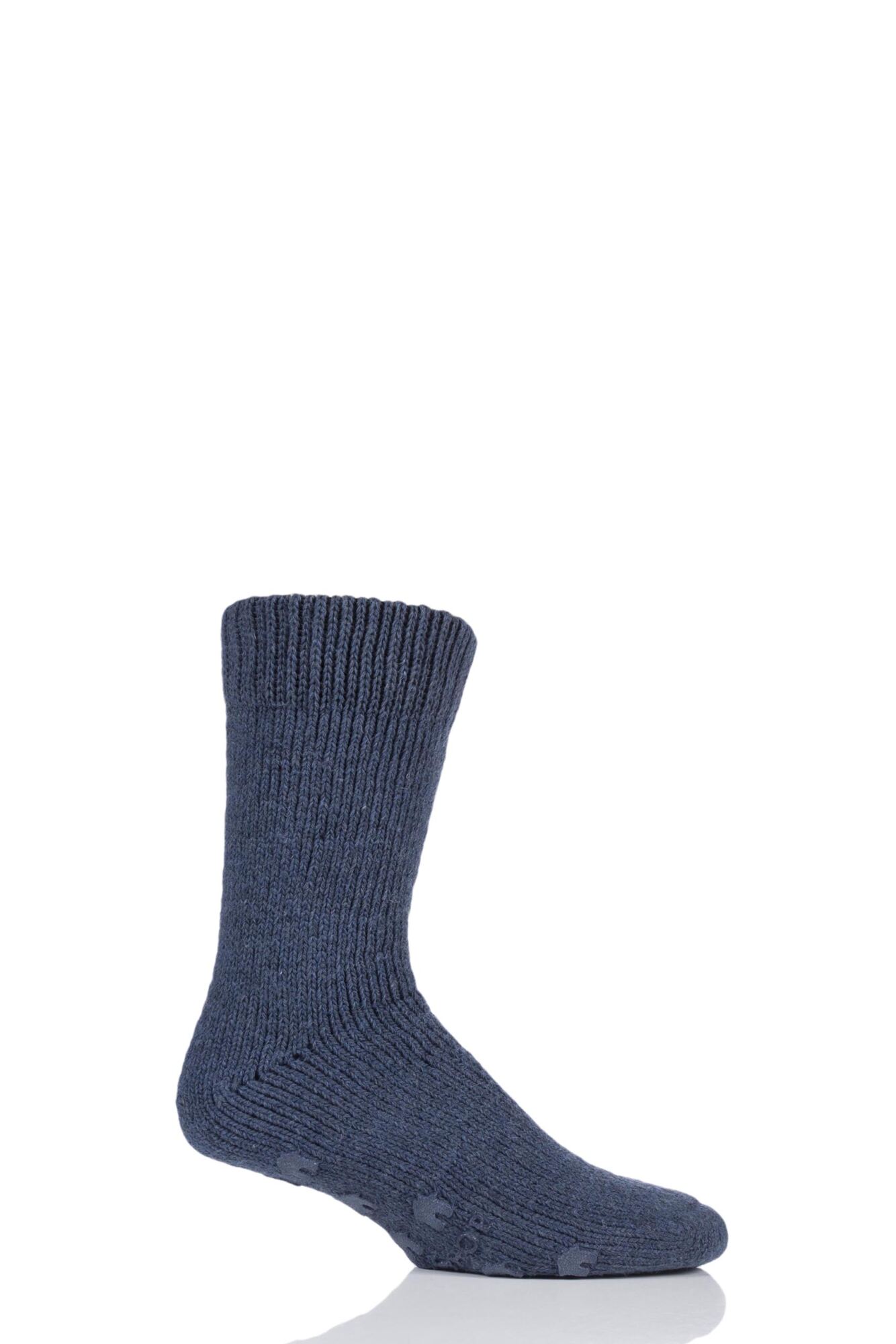 Trainer high in length and super cute in style, these ladies Elle Multi Cosy Mary Janes sit comfortably at your ankle bone.
Our Price £9.99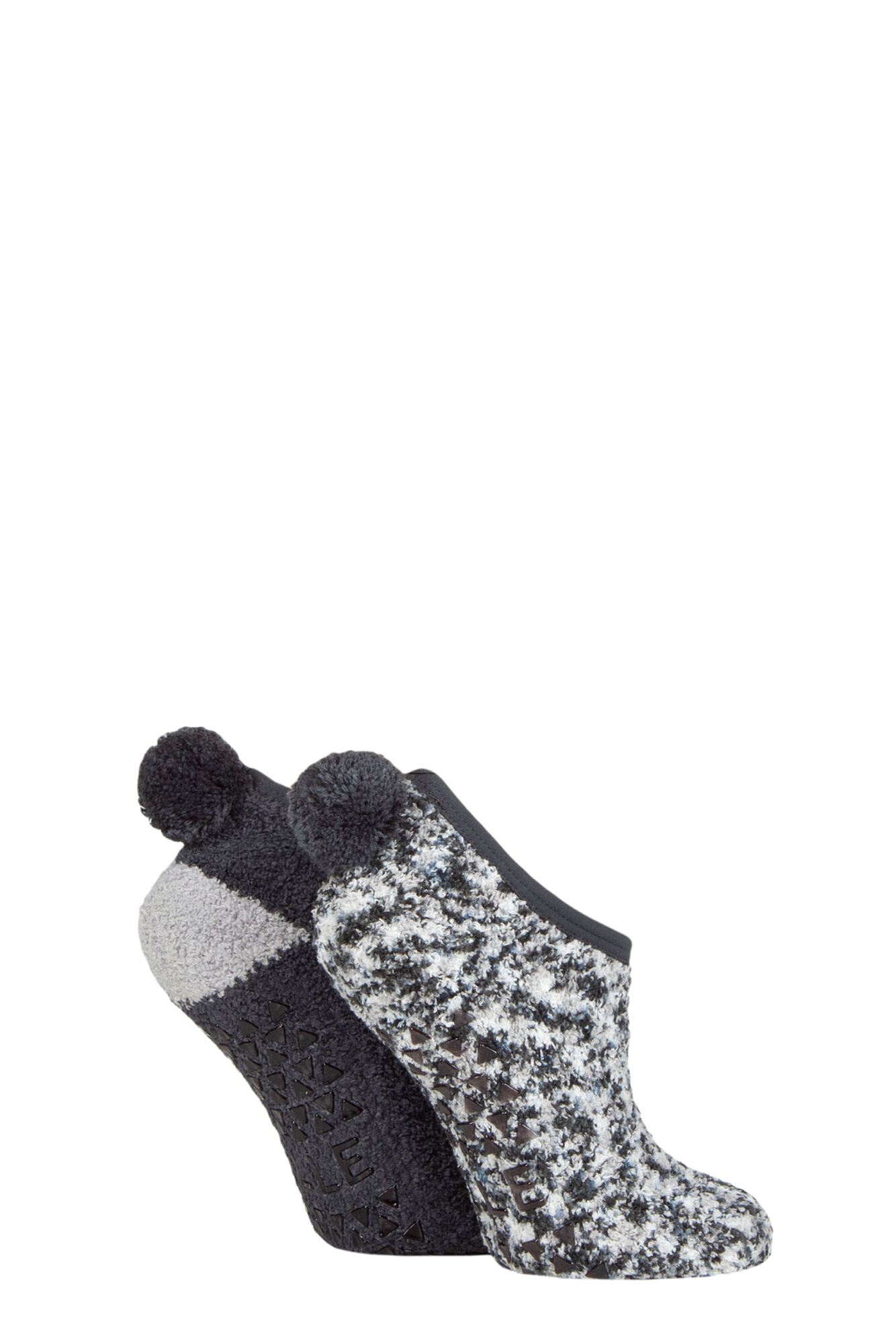 Turn icy feet into cosy toes with a pair of men's short Heat Holders Aubin Sleep Socks! Buy someone these socks when cold feet are a constant, keeping them (and you!) awake when a good night's sleep might only be a pair of super-soft, super-warm socks away.
Our Price £9.99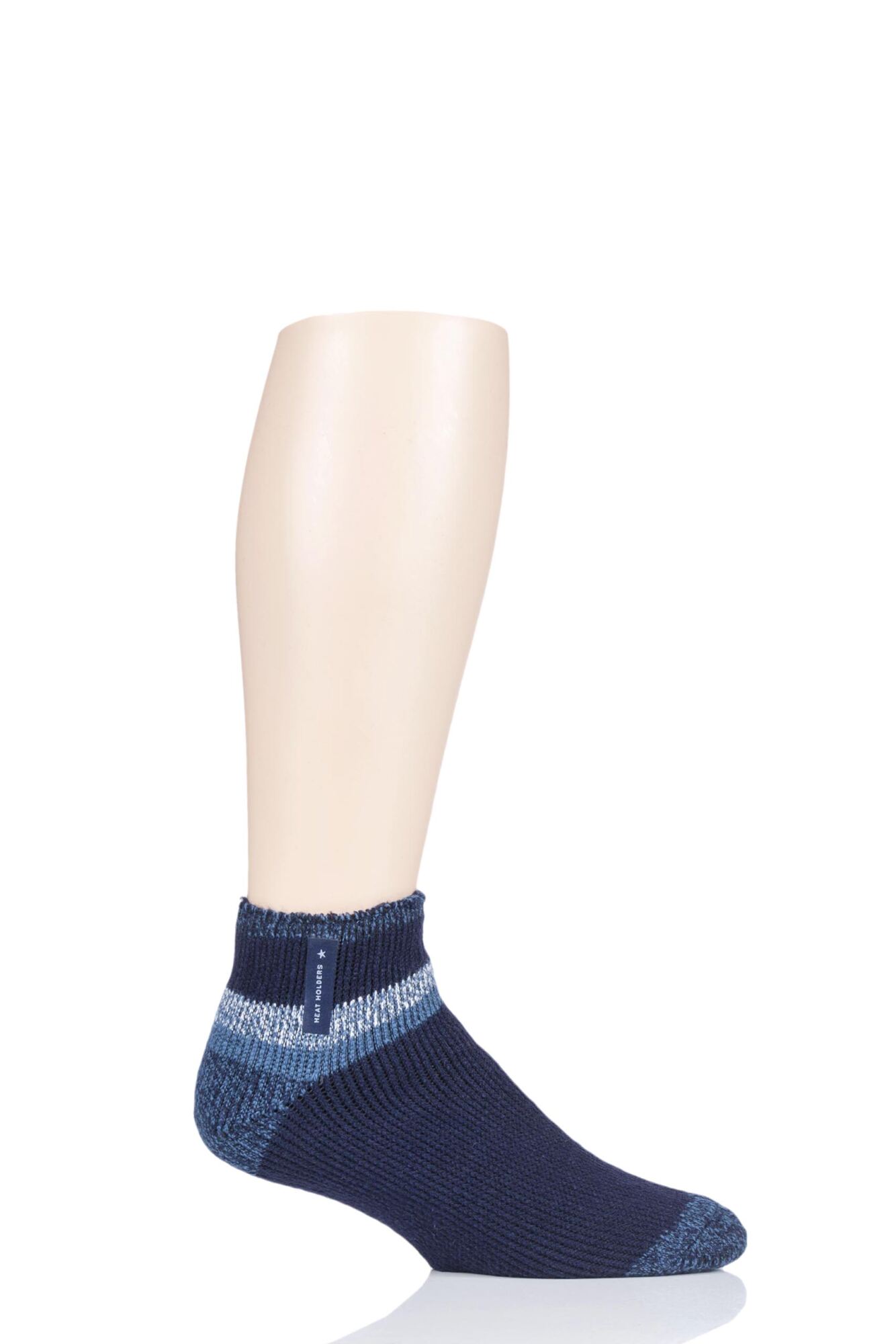 Treat your feet (or someone else's) to the unique delight of hand knit socks, but with that special Elle twist.
Our Price £14.99