Feel Fresh this Season at Swimwear365

The pretty pastel hues have continued into the SS13 Swimwear365 swimwear collection!
We've picked the best candy-coloured bikini's and tankini's for you to add to your summer wardrobe this season so you'll be certain to turn heads this holiday with our cool pastel shades.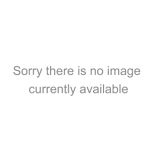 Lavender lilac, mint green, candy pink, cool coral, and sky blue all look fab against sun kissed skin, and with a great selection of swimwear in the latest pastel colour range, there is something to catch everyone's eye at Swimwear365! So feel fresh this season in these cute prints and sweet pastels.
Plus, with the Spring/Summer Collection now in and new customers receiving 10% off their first order, shopping for your holiday wardrobe has never been better!
New Affiliates
Not yet a part of the Swimwear365 affiliate program…you're missing out on our 10% commission rate! Plus, we've got some fantastic joining incentives for January!
Be sure to check out our profile on Affiliate Window
Alternatively, contact us direct at swimwear365.promotions@orangecanyon.co.uk
Tags: beachwear, bikini, holiday fashion, ladies swimwear, Pastels, Swimwear