February End of Season Sale Continues!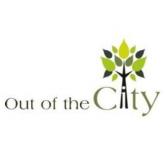 Hello everyone,
Just a quick note to let you know the February End of Season Spectacular is still going and we've actually added more lines! Customers can make huge savings on a wide range of countrywear fashions and accessories and we've seen a very positive response from our customer base so far - so there is still time to promote the sale and get in on the action!
please see below for more examples of products currently in the sale:
MENS
Make sure you change the !!!affid!!! to your own Affiliate Window ID
So pick up the links today and get promoting Out of the City to your site visitors to capitalise on the sale period!
We'll be running more sales throughout the year, so keep your eyes peeled!
If you have any questions or would like any further information about the program, please get in touch.
If you haven;t already joined, simply click the link at the top of the post and we'll process your application as soon as we can!

Thank you for your continued support,
Chris