FatFace: Black Friday Press Release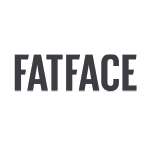 WE WANT TO LET YOU KNOW HOW WE DO 'BLACK FRIDAY'…
In 2015, FatFace took the decision not to take part in the discounting phenomenon 'Black Friday'. This decision was taken as we felt strongly that discounting was not a sustainable model for UK retailers and that it wasn't great for customers.
As an alternative, we decided to make a statement against the discounting epidemic. We did this with the bold 'Thanks for Giving' campaign which was about donating rather than discounting. Through this campaign, almost £200,000 was donated to the FatFace Foundation and this money was distributed to charities within communities where FatFace trades. 'Thanks for Giving' resonated incredibly well with our customers and made a significant impact to over 200 local charities that were selected by each store.
You can read more about 'Thanks for Giving' and the positive impact it had in the pdf booklet uploaded onto the Affiliate Window interface (remember to replace !!!id!!! with your own Publisher ID):
https://ui.awin.com/awin/affiliate/!!!id!!!/merchant-profile/5463/documents
 As a business, FatFace is passionate about building on the success of last year's campaign and as such, we will run 'Thanks for Giving' again in 2016. The campaign will run from 21st November – 28th November, which includes the Black Friday weekend. This year we wanted to make an even bigger impact than last year by helping more charities and supporting local communities, both nationally and internationally. On that basis we have already committed to donating £100,000. In addition, the FatFace Foundation has committed to raising additional funds to beat last year's total of £200,000.
FatFace believe passionately that the retail industry can act as a force for good. Through the unique and innovative 'Thanks for Giving' initiative we are committed to making a difference to people and communities.
The FatFace Affiliate Team