Fat Face: Programme Opening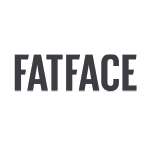 Dear Publishers,
Due to recent internal changes, FatFace (5463) are pleased to announce they are opening their programme so that all content publishers can apply.
About Fat Face:
A British label with international appeal, FatFace is the stylish answer to an active lifestyle. Founded on the Piste in 1988, its strong heritage is fused with up to date styles to offer quality styles for the whole family. FatFace offers a huge range of apparel, always remembering the spirit that made their creators embrace life outside the 9-5!
About the affiliate programme:
The FatFace affiliate programme is a great opportunity to promote products with universal appeal and a reputation for quality.
FatFace designs distinctive lifestyle clothing and accessories for everyday adventures. Customers love its unique style and quality, free returns, great website, regular stock updates, and great community content and the brand has been the success story of the active lifestyle sector.
FatFace offers an express no-registration check out as well as a registered checkout. The shopping cart is provided by Venda and payment options include Visa, Mastercard, Maestro, Delta, American Express, Solo and PayPal
FatFace is pleased to accept international sales.
FatFace has extensive coverage on Youtube, Twitter and Facebook and amazing brand awareness.
FatFace has over 200 stores in the UK including concessions in a variety of department stores. Online FatFace currently runs a PPC campaign alongside the affiliate campaign.
• AOV: £65
• Commission – paid on sales net of VAT and delivery
• Commission structure – 3% on all sales
• Cookie – 30 day cookie deduplicated on last-cookie-wins basis
• Sales validations –typically within 30 days
• Untracked /disputed transactions – reconciled on a quarterly basis
• We welcome partnerships
Affiliate commissions:
All Sales: 3% commission
Commission is paid exclusive of VAT & Delivery
Banners:
To make it easy to maintain your site, we maintain two types of banner.
By linking to these banners you never need to worry about the creative going out of date and should not have to replace them manually.
If you would like to join the programme, click here.
If there are any questions please direct them to ben.norton@affiliatewindow.com.
Kind Regards,
The Fat Face Affiliate Team