Fashion and Beauty edit from TheHut!
Hi affiliates,
Sunshine is finally here and we have some shining new offers on fashion and beauty to match the weather!
Pssst… Don't forget Mother's Day is fast approaching!
Please take a look at some of our offers below and be sure to keep up to date on all offers from TheHut.com using the MyAW tool.

Fashion
Zatchels price drop! Get 40% off plus an extra 25% off
Code: ZATCH40
Expires: 31/3/2014
Deeplink:
http://www.awin1.com/cread.php?awinmid=2547&awinaffid=!!!id!!!&clickref=&p=http%3A%2F%2Fwww.thehut.com%2Fbrands%2Fzatchels.list
Shop our Vero Moda range and receive a FREE accessory of your choice, just simply add both to your basket and your discount will be applied.
Expires: 27/3/2014
Deeplink:
http://www.awin1.com/cread.php?awinmid=2547&awinaffid=!!!id!!!&clickref=&p=http%3A%2F%2Fwww.thehut.com%2Fcatalogue%2Fwomen%2Foffers%2Fvero-moda-gwp.list

15% Off Knits
Expires: 10/3/2014
Deeplink:
http://www.awin1.com/cread.php?awinmid=2547&awinaffid=!!!id!!!&clickref=&p=http%3A%2F%2Fwww.thehut.com%2Fcatalogue%2Fwomen%2Fclothing%2Fclothing-type%2Fknitwear%2Fnon-ddl.list
Buy One Get One Free 55 Soul
Expires: 13/3/2014
Deeplink:
http://www.awin1.com/cread.php?awinmid=2547&awinaffid=!!!id!!!&clickref=&p=http%3A%2F%2Fwww.thehut.com%2Fbrands%2F55-soul%2Fwomens.list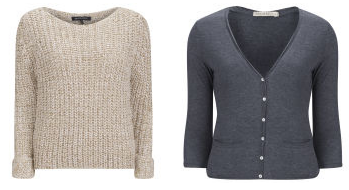 2 for £25 on selected Bravesoul
Expires: 27/3/2014
Deeplink:
http://www.awin1.com/cread.php?awinmid=2547&awinaffid=!!!id!!!&clickref=&p=http%3A%2F%2Fwww.thehut.com%2Fcatalogue%2Fwomen%2Foffers%2F2-for-15-hoodies-and-sweats.list
Beauty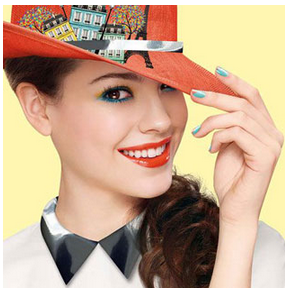 Free Macadamia Travel Set when you spend over £60 on beauty
Expires: 5/4/2014
Deeplink:
http://www.awin1.com/cread.php?awinmid=2547&awinaffid=!!!id!!!&clickref=&p=http%3A%2F%2Fwww.thehut.com%2Fcatalogue%2Fbeauty.list
20% off when you buy 2 Rimmel ScandalEyes Eyeshadow Sticks
Code: RIMMEL20
Expires: 18/03/2014
Deeplink:
http://www.awin1.com/cread.php?awinmid=2547&awinaffid=!!!id!!!&clickref=&p=http%3A%2F%2Fwww.thehut.com%2Fbrands%2Frimmel%2Fscandaleyes-eye-shadow-stick.list
50% off Magnitone
Expires: 31/03/2014
Deeplink:
http://www.awin1.com/cread.php?awinmid=2547&awinaffid=!!!id!!!&clickref=&p=http%3A%2F%2Fwww.thehut.com%2Fmagnitone-pulsar-daily-skin-cleansing-toning-system-for-face-and-body%2F10858382.html
15% off Real Techniques
Expires: 31/03/2014
Deeplink:
http://www.awin1.com/cread.php?awinmid=2547&awinaffid=!!!id!!!&clickref=&p=http%3A%2F%2Fwww.thehut.com%2Fbrands%2Freal-techniques.list
20% off Rapid Lash
Expires: 31/03/2014
Deeplink:
http://www.awin1.com/cread.php?awinmid=2547&awinaffid=!!!id!!!&clickref=&p=http%3A%2F%2Fwww.thehut.com%2Fbrands%2Frapidlash.list
Thanks!
The Hut.com Affiliate Team (Part of The Hut Group)
Thehutgroup@affiliatewindow.com
Other related programmes from The Hut Group include:
All Sole
My Bag
The UK Edit
and more