FARMALINE - GREAT DEALS - JOIN THE PROGRAM NOW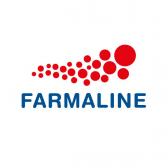 FARMALINE is a leading international online chemist and has finally launched its UK affiliate program.
We have an excellent conversion rate, a very high average shopping basket and thousands of products to satisfy your customers. We offer more than 35.000 products and 700 brands. We will identify our top affiliates and propose excellent deals. Join our program NOW and become our favourite affiliate.  This is a new affiliate program so there are no strings attached. Get in touch with us and we will work together.
EXCEPTIONAL FEES = 10 % on all sales until 11 November.
Commission Groups:
> 25 sales = 8 %
> 50 sales = 8,5 %
> 100 sales = 9%
> 150 sales = 9,5%
> 200 sales = 10%