Fantastic Cruisewear from Swimwear365
Looking for the latest holiday styles and head turning fashion for your next holiday cruise? Look no further, because at Swimwear365, we have a fantastic selection of cruisewear designed with you in mind, and now, for one week only; receive 12% off all Cruisewear only with Swimwear365!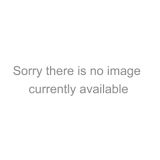 Offering a great choice of stylish clothing, the new 2013 Cruisewear collection features key pieces for daytime, excursions and evenings, including maxi-dresses, kaftans and tunics as well as swimwear. Travel from the pool to the bar with elegance wearing our selection of kaftans and tunics or glam up your evenings in an eye catching evening dress.
To receive 12% off all Cruisewear, enter S7YP between 17th – 24th May and visit Swimwear365 today to jazz up your wardrobe in style!
New Affiliates
Not yet a part of the Swimwear365 affiliate program…you're missing out on our 10% commission rate! Plus, we've got some fantastic joining incentives for May!
Be sure to check out our profile on Affiliate Window
Alternatively, contact us direct at swimwear365.promotions@orangecanyon.co.uk
Tags: bikini, cruisewear, discount, discount code, discounts, holiday fashion, ladies swimwear, Swimwear, tankini