Fall For These Quirky Socks Available at Sock Shop
---
Fall For These Quirky Socks Available at Sock Shop
Wild Feet is a range of novelty and funky animal themed socks and slippers available at Sock Shop featuring cool designs, cute motif and quirky catchphrases - from pugs and penguins, to lions and llamas! Choose from a range of styles for men and ladies, from ankle and trainer socks to slippers and gift sets.
Click here to find out more.
If you know someone who loves the autumn months, then giving them a set of our SockShop Wild Feet Acorns and Leaves Novelty Cotton Socks will have them fall-ing at your feet with thanks.
Our Price £6.99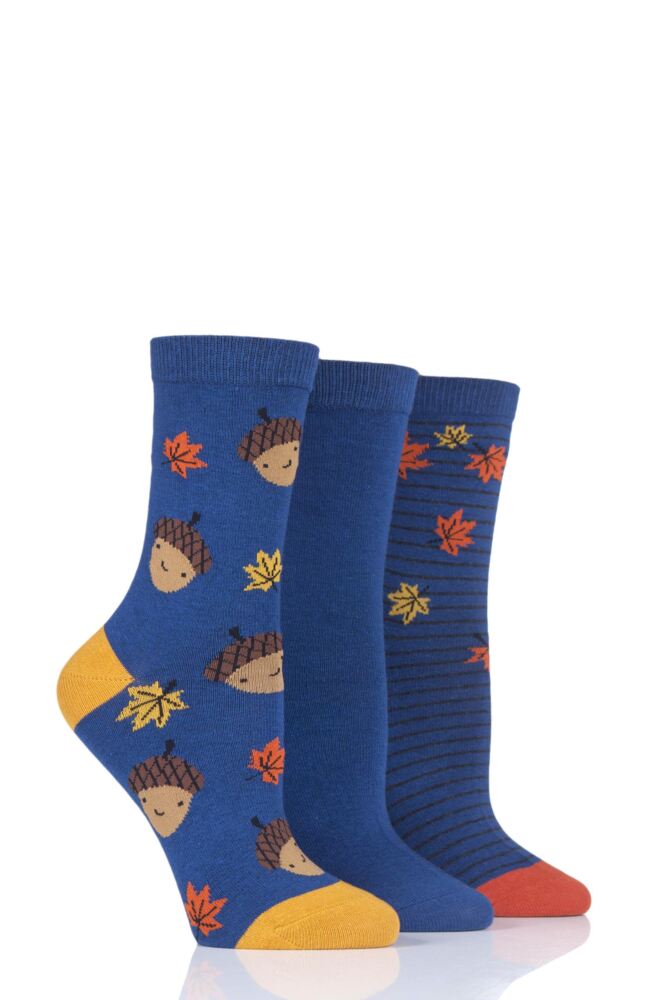 There's nothing quite like the anticipation of a really good advent calendar... and this 25-Pair SockShop Wild Feet Christmas Calendar Socks gift collection can absolutely be classed as really, REALLY good, with a different pair of 'surprise' socks for every single day of pre-Christmas December, right up to the big day itself.
Our Price £79.99
Celebrate the year's creepiest holiday, or make it Halloween every day by wearing our horribly good SockShop Wild Feet Halloween Cat Novelty Cotton Socks! This triple pack set of ladies ankle socks come in petrifying purple, pumpkin orange and beastly black, and featuring fluffy fur textured black cats with bat wings.
Our Price £6.99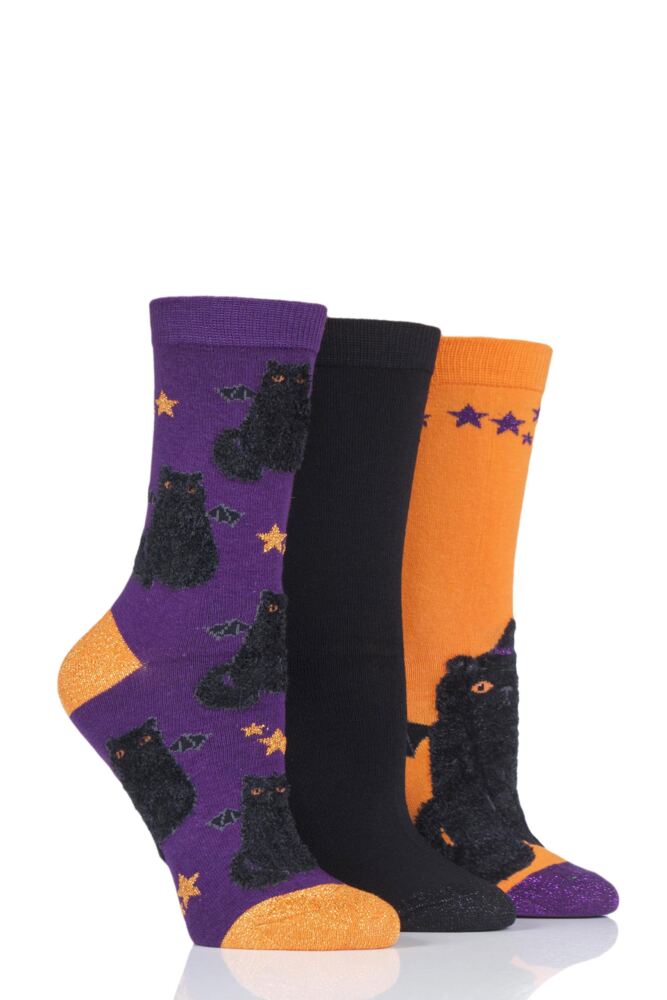 Fluffy textures and pastel shades give our cute SockShop Wild Feet Puffin Novelty Cotton Socks extra appeal. This triple pack of ladies socks combines two colourful puffin designs — a repeat motif and a single large scale version — on pink and blue backgrounds with a practical, plain black pair with pale blue heels and toes.
Our Price £6.99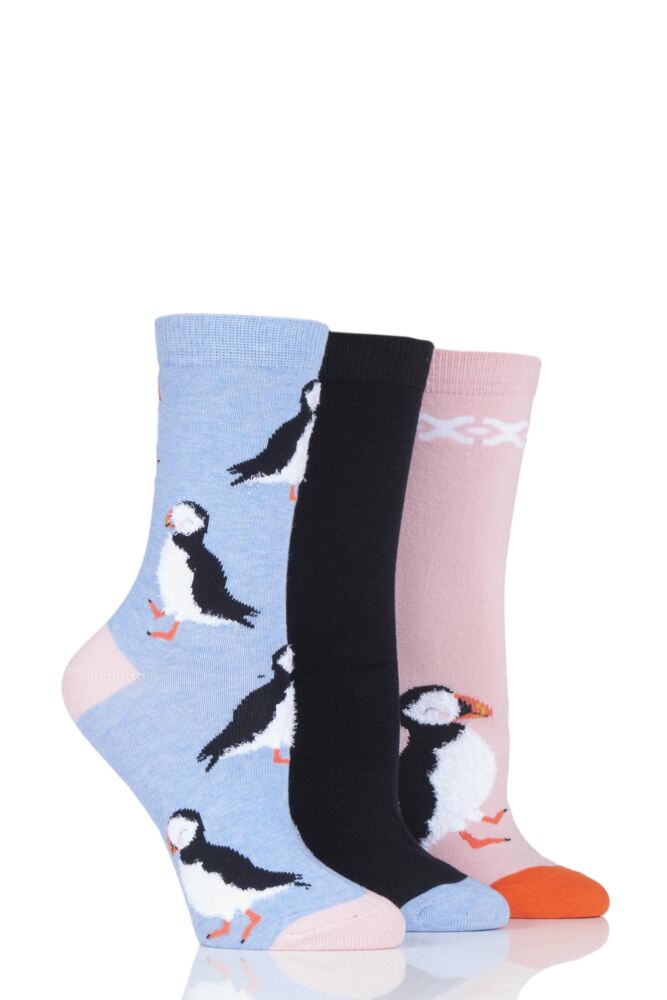 SockShop Wild Feet Hot Chocolate Knitted Fleece Lined Bootie Slippers also have foam cushioned soles, with safe anti-slip dot treads, and best of all, they're absolutely, 100% calorie-free., unlike actual hot chocolate… mmm, hot chocolate…
Our Price £9.99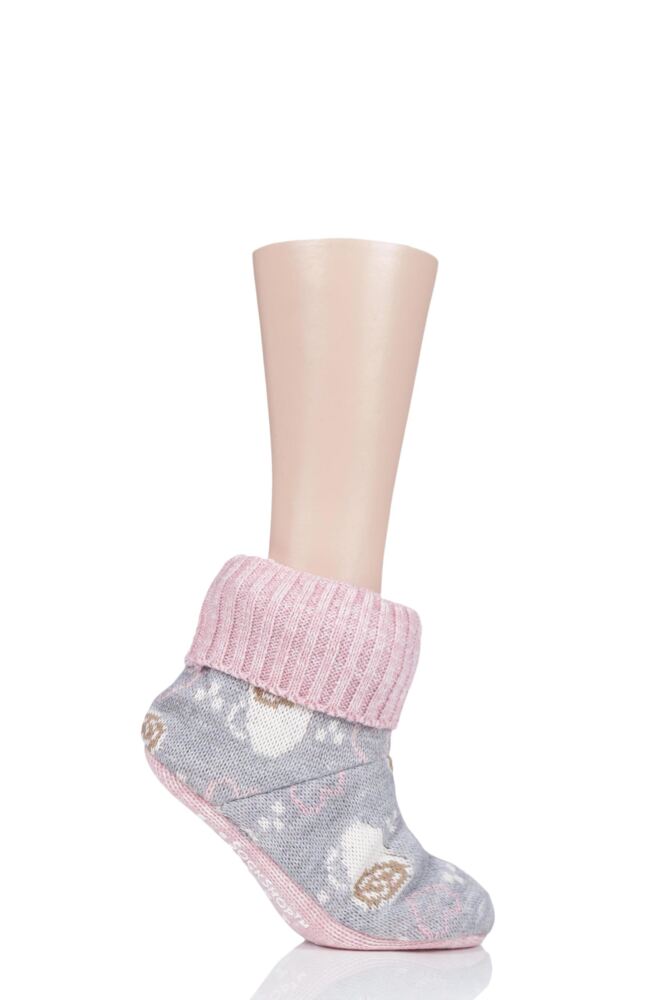 Love hedgehogs? Then our hearts-and-hedgie-strewn SockShop Wild Feet Hedgehog Novelty Cotton Socks will absolutely melt your heart. This sweetly-styled triple pack of ladies ankle length socks come in pretty pinks and black backgrounds, along with a plain black third pair.
Our Price £6.99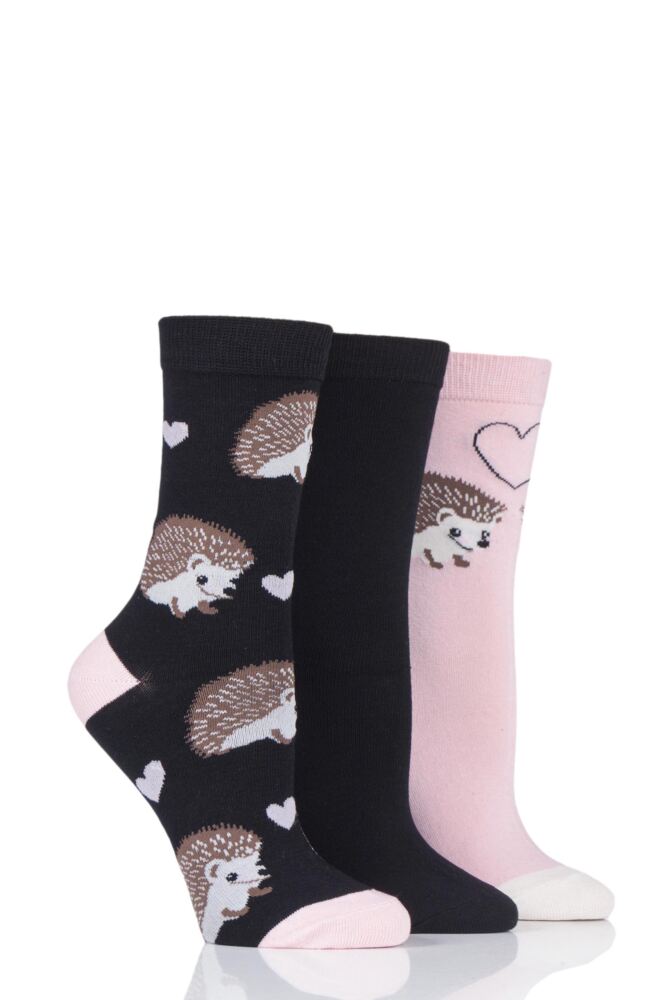 I say sir, might you have seen a passing herd of triceratops, I rather fancy a bite to eat... with positively the most gentlemanly dinosaur you've ever encountered, our SockShop Wild Feet T-Rex Novelty Cotton Socks absolutely meet the 'Wild Feet' brief — they're crazy, fun and fabulous!
Our Price £7.99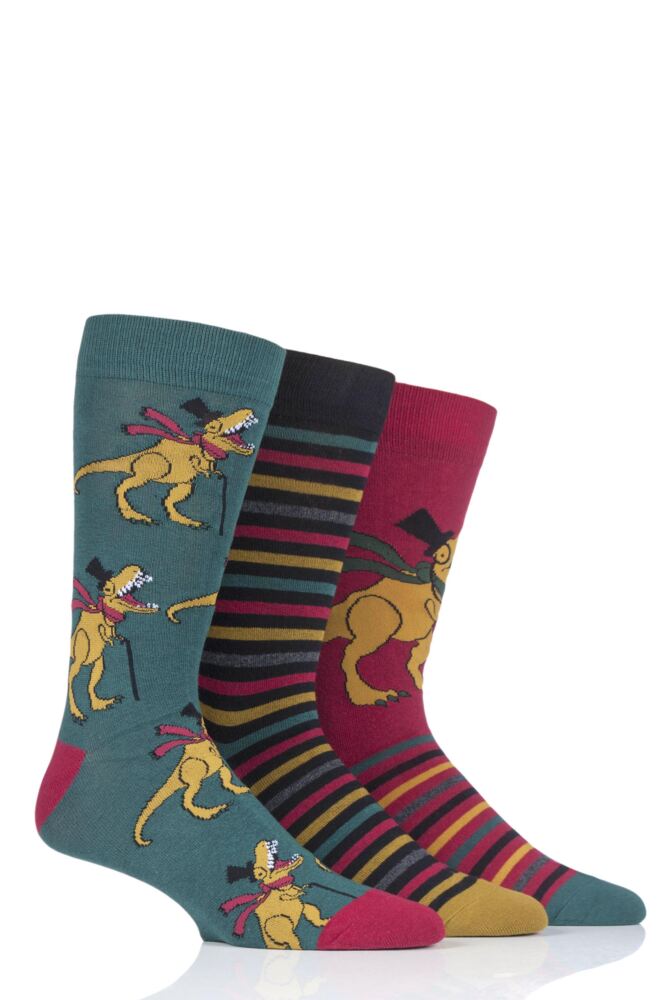 For lovers of this German breed, and indeed, dog lovers in general, our ladies SockShop Wild Feet Schnauzer Christmas Jumper Gift Bag Socks will be going straight on the wish list this year! These designs feature lovely dog motifs, and Nordic stripes with hearts on them.
Our Price £4.99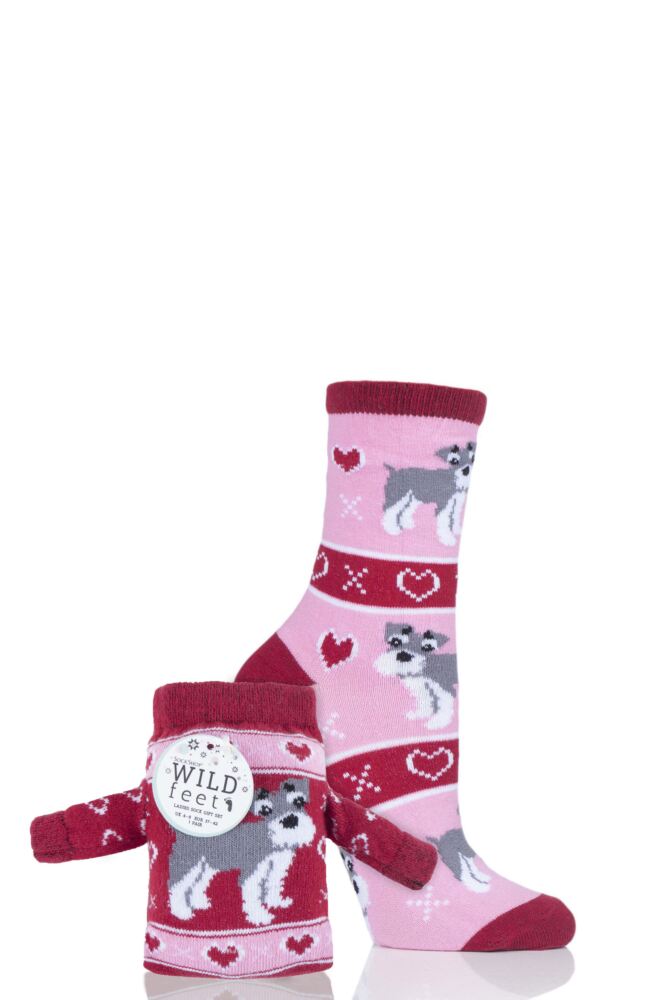 In a not-particularly-typical koala environment of an igloo-shaped pack (no wonder he's wearing a woolly bobble hat!) this triple pack of SockShop Wild Feet Gift Boxed Koala Cotton Socks are, nevertheless, pretty and fun, in soft shades of pink, turquoise and grey, and with fluffy, fur textures on the bears.
Our Price £11.99