Fairfax & Favor Launch on AWIN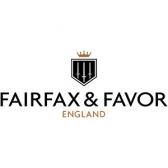 We are incredibly excited to announce our collaboration with AWIN to bring together our limitless style and British attitude to the affiliate space.
Fairfax & Favor was established by childhood friends in 2013 and we pride ourselves on craftsmanship, innovation and our ability to create timeless investments that will make you smile today, tomorrow and years from now. But the secret to Fairfax & Favor is adventure. Like all great stories, our journey to becoming a luxury lifestyle brand has been epic. It had to be. We've taken chances with our fingers crossed and thrown the dice when there was nothing else we could do.
We are a brand built on friendships and very British-qualities; going from rural Norfolk to the mountains of Spain in search of premium quality and the finest details possible...
So join us, it's going to be a wild ride.
Tags: accessories, boots, city, Country, fashion, handbag, rural