---
Fabulous-Quality Summer Collection At Serenata Flowers
Summer is a time to grace our hearts, homes and especially our loved ones with fresh, fabulous-quality flowers.
The summer of colour bouquet is a veritable riot of colour! Bright blue hydrangeas clashing with sizzling pink gerbera and chrysanthemums before being out manoeuvred by the dazzling yellow freesias! If you didn't think this bouquet already has it all then here's the best bit, it's scented too!
Our Price £39.99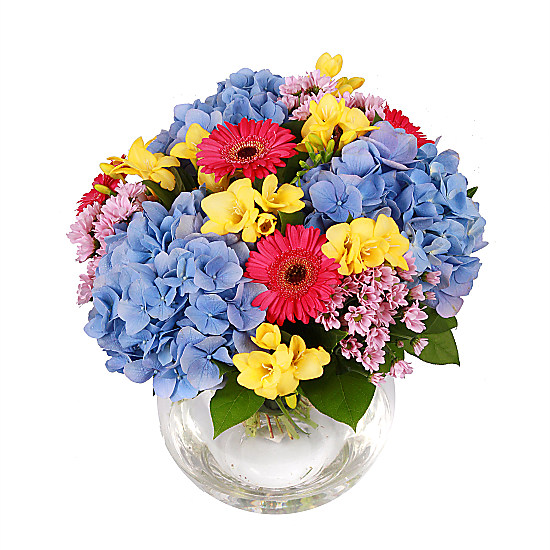 Gabrielle is dressed to impress - hot pink carnations will guide you through layers of Matthiola, yellow lilies, Tanacetum, thistle and blue clematis. All you need is the right occasion to show her off.
Our Price £39.99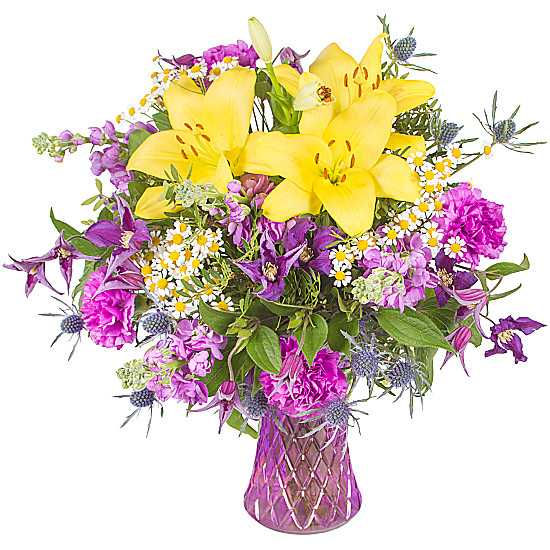 Make wonderful memories with your summer romance and treat them to an absolute floral delight. This stunning bouquet with Roses, Lisianthus, Hypericum berries and Astrantia guarantees to delight, and maybe your summer romance will become a Love.
Our Price £34.99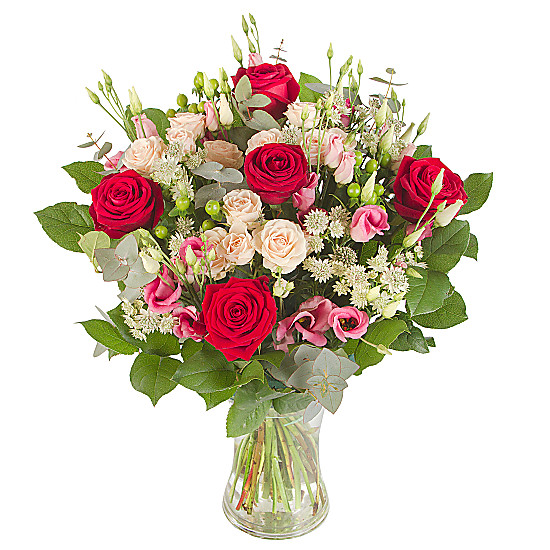 It's the ultimate recipe, the recipe that everyone wants to know. We know that you will need the following ingredients:- Roses, preferably in two shades, followed by a single beautifully scented pure white Lily, then a sprinkling of Hypericum berries and dusting pretty little Astrantia stars. Oh no.... did we just give out the whole recipe.....? Sorry, should have said a mix of 5 SECRET flowers and foliage.
Our Price £34.99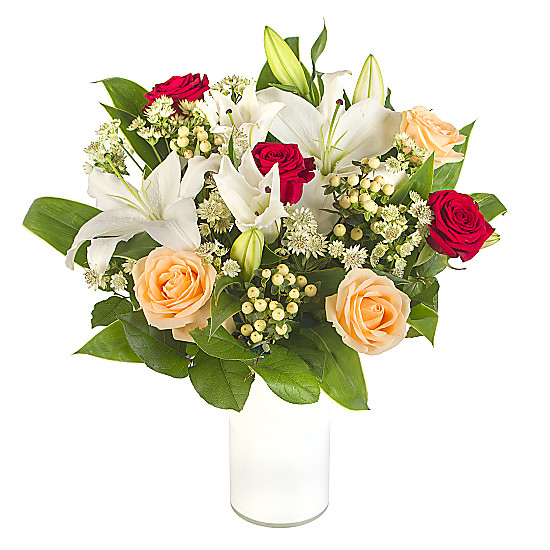 Lava pink, white hot and flaming red peonies erupt seductively over an aspidistra hillside in this modern hand-tie that pays homage to the eternal flame of the fire goddess.
Our Price £64.99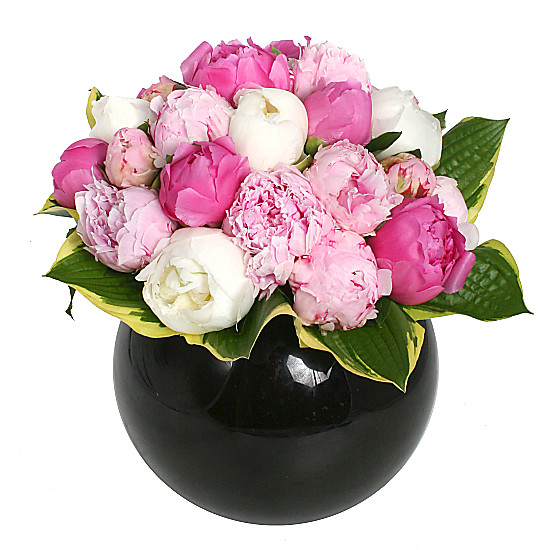 Like a walk in a country park this delightful arrangement of summer flowers contains peonies, avalanche roses, dried aromatic lavender and the pretty daisy like flowers of germini, aster and chrysanthemum all presented in a cute gift bag.
Our Price £49.99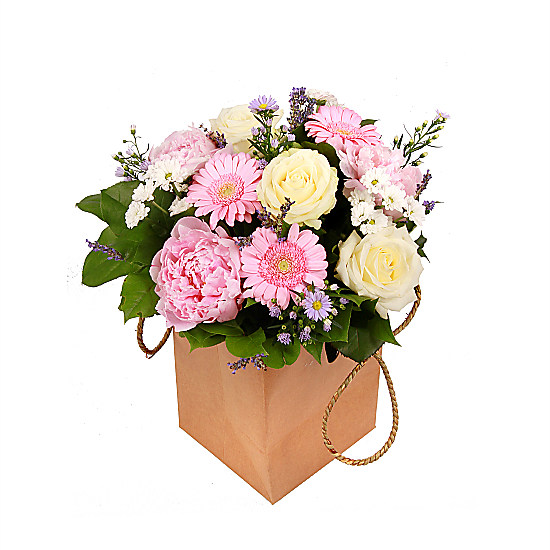 Whether it's friendship or romance on your agenda, this glorious bouquet of 20 butter-coloured roses in full bloom will melt the heart of the person who receives them.
Our Price £49.99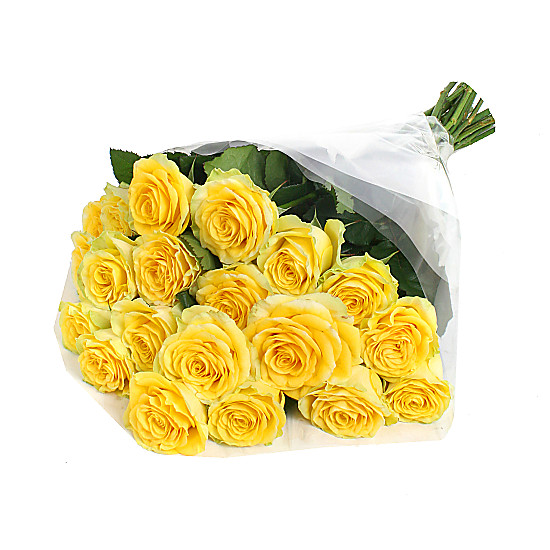 Send fireworks in a vase - straight out of Rio. Our Alessandra will get their hearts racing and their senses excited - let our fiery orange lilies, Alstromeria, Lisianthus and Gerbera do all the talking.
Our Price £39.99
Intensely stunning blue Hydrangeas, pure white Roses and delicate Chrysanthemums make the perfect combination and the perfect gift.
Our Price £39.99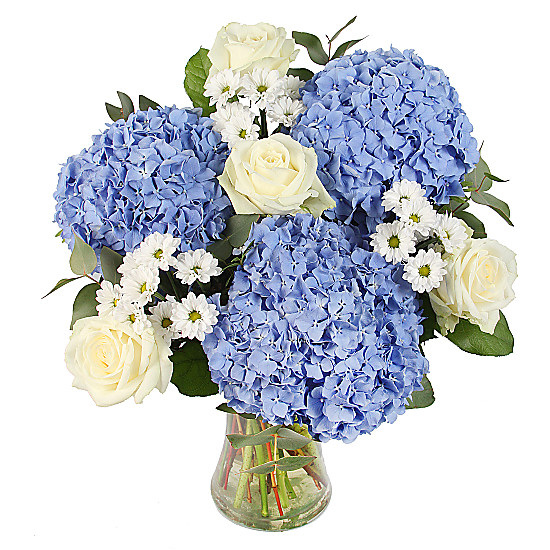 Beautifully bold mix of bright Mokara Orchids, gorgeous, exotic and unusual. Treat your friend to a taste of the tropics with this fabulous bouquet.
Our Price £24.99