---
Extra Flowers For Free With New Summer Bouquet Range
Take a look at our Summer Bouquet range today, make a purchase and get an extra 25% for free with the code upgrade. *Offer available until midnight this Sunday, 02nd June 2019.
At Arena Flowers, we all love peonies and always await the short peony season with eager anticipation! Finally, they are here and this summer classic - a gorgeous collection of mixed peonies complemented perfectly by greenbell - would make a beautiful gift.
Our Price £31.99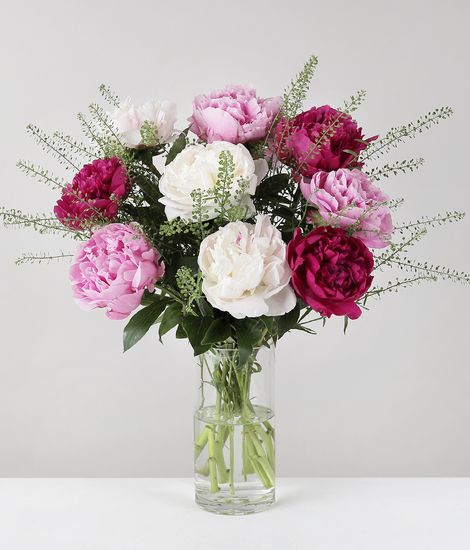 A Summer bouquet of perfect pink peonies, lilac memory lane roses, classical white lisianthus complemented by lacey ammi majus.
Our Price £49.99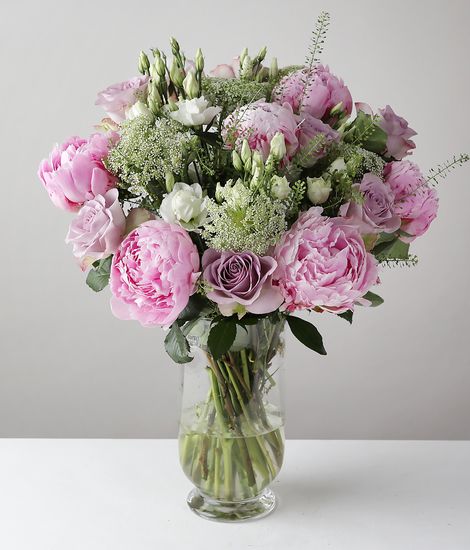 The gorgeous blue Delphinium and white Scented Stocks contrasts beautifully with each other, all finished with vibrant greenbell and presented in a charming powder blue enamelled Dexam coffeepot.
Our Price £47.99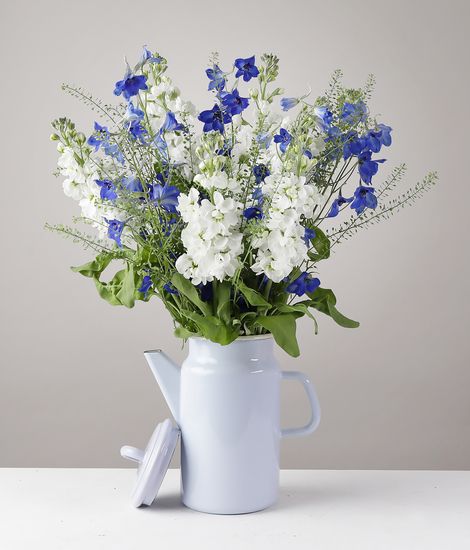 Making the most of what the season offers, we have selected together some of your favorite British grown Scented Stocks and Sweet Williams to make an arrangement that looks fresh and vibrant.
Our Price £34.98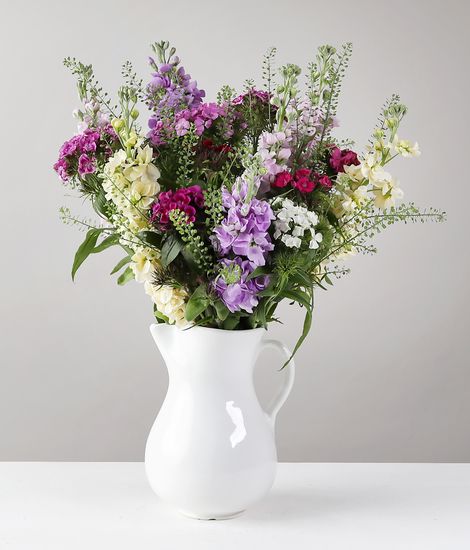 Bursting with the fragrance of a British summer, this is a classic seasonal bouquet that will be appreciated for its heady scent and sensational array of delicate pastel colours and beautiful peony blooms!
Our Price £34.99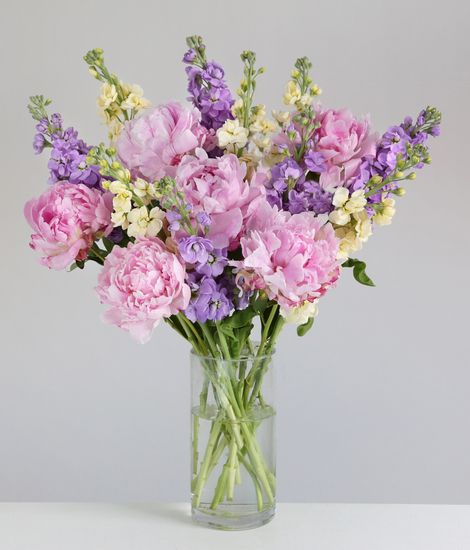 Inspired by the colours of the wild flowers we see throughout the British summer, this stocks-based bouquet is enhanced with light pink phlox and bright yellow solidago.
Our Price £29.98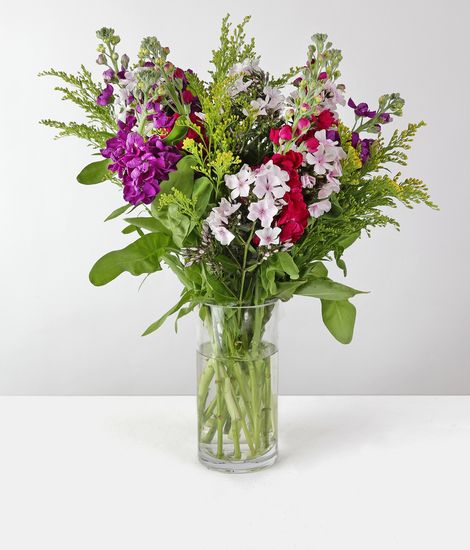 Reminiscent of summer fields, our June bouquet of the month is a mixture of purple Allium and beautifully Scented Stocks.
Our Price £31.99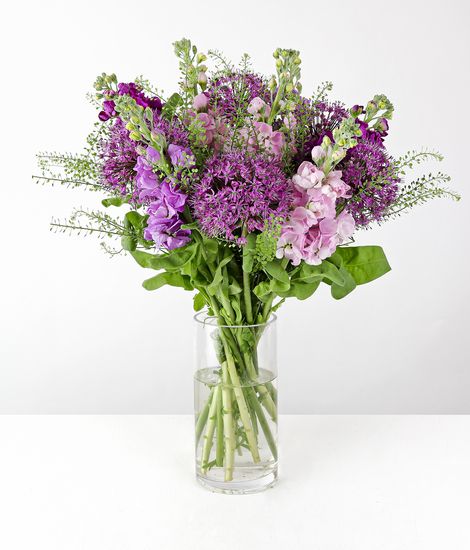 This arrangement features lilac Ocean Mikado spray roses, Maritim roses with delicate pink-tipped petals and beautiful Vanda orchid heads; all combined with wild elements including purple Veronica, clematis, greenbell and rosemary.
Our Price £57.98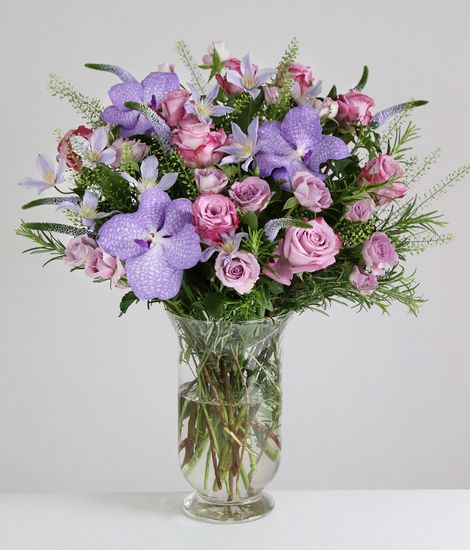 The 32 dazzling alstroemeria stems, with multiple delicate blooms on each stem, are hand-tied to make a gift that will add vibrant colour to any room.
Our Price £29.99