---
Extra 10% Off When You Spend £25 At Chemist Direct

Get set for a spooky Halloween with 10% Off Orders Over £25 at Chemist Direct.
Use Code - TREAT10 to receive your discount.
OptiBac Probiotics For Babies And Children (formerly known as 'For your child's health') is a natural supplement especially made for infants, children, and pregnant & breastfeeding mothers. This product contains 3 billion natural live cultures per sachet, in 3 well researched strains; Lactobacillus acidophilus Rosell-52, Bifidobacterium infantis Rosell-33, and Bifidobacterium bifidum Rosell-71. These have all been tested and shown to survive both stomach acidity and bile salts. What's more, this product has been clinically trialled especially in children.
Was £15.10
Now £11.33
Save £3.77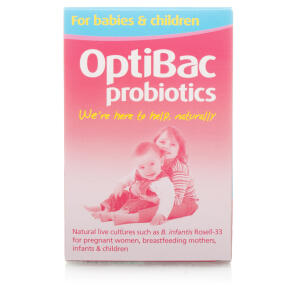 OptiBac Probiotics For Everyday Extra Strength 30s is an advanced daily supplement containing high quality natural bacteria. Each capsule contains 20 billion live cultures, providing 5 extensively researched strains such as Lactobacillus acidophilus NCFM® - the most researched strain of acidophilus in the world.
Was £22.39
Now £16.79
Save £5.60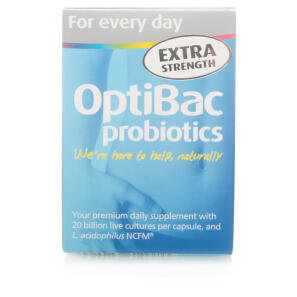 OptiBac Probiotics For Women are advanced daily supplements for women. These are made with two strains of probiotic cultures, Lactobacillus rhamnosus and Lactobacillus reuteri, which are proven to promote feminine health and greatly reduce the risk of vigainal or urinary complications and infection.
Was £17.99
Now £13.49
Save £4.50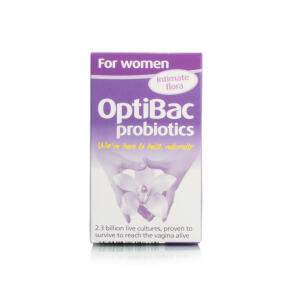 Sambucol Effervescent Tablets are packed full of elderberry, Antivirin, Zinc and Vitamin C, which work together to help maintain and strengthen your immune system.
Was £6.99
Now £5.59
Save £1.40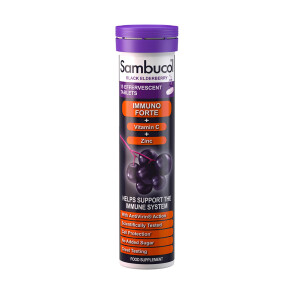 Sambucol Black Elderberry Extract Original is the ideal way to gain important natural antioxidants and vitamin C to maintain a healthy immune system.
Was £6.55
Now £5.24
Save £1.31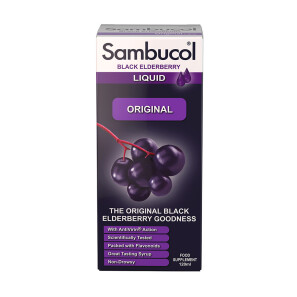 Sambucol Extra Defence is a great tasting, natural berry flavour syrup made from real fruit juice that does not contain any artificial colours, flavours, sweeteners or gluten. Suitable for vegetarians and vegans and can be used by adults over 12 years old.
Was £9.98
Now £7.98
Save £2.00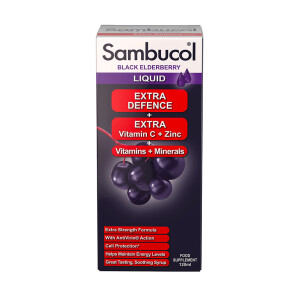 Does your coloured hair need a quick, convenient radiance protecting boost, that instantly detangles hair, and is so lightweight you can use it every day? Look no further than L'Oreal Elvive Colour Protect Leave-In Conditioning Spray.
Was £4.49
Now £2.99
Save £1.50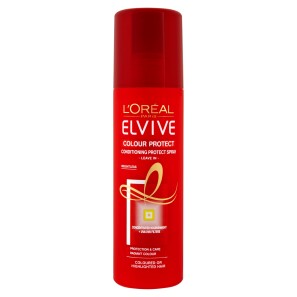 L'Oreal Elnett Unfragranced Hairspray offers your hairstyle long-lasting hold with a brilliant shine and a soft touch.
Was £3.95
Now £2.63
Save £1.32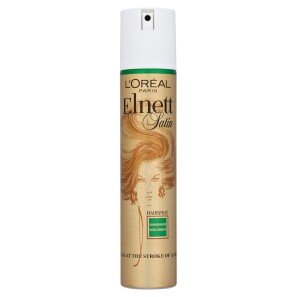 Fight the frizz with this L'Oreal Elvive Smooth-Intense Anti-Frizz Serum. Helps combat frizz even in even in 75% humidity.
Was £6.29
Now £4.19
Save £2.10