Extra 10% off the Lookfantastic Sale | Save £20 on ghd + 3 for 2 on Rimmel

Hi there,
Discover huge savings on all your favourite haircare, skincare, and beauty products this January – including 3 for 2 on Rimmel cosmetics. Plus, shop the Lookfantastic sale to save up to 50% on big brands.
Please get in touch withHolly.Rowe@thehutgroup.com if you need any further information.
TOP OFFERS
Last chance!
Get your hands on our January Beauty Box – containing products worth over £45 its yours for just £15, while stocks last.
Sneak peek: this month's box includes a 50ml Nuxe Crème Fraiche Mask (Worth £19.50)
While stocks last
Code:
http://www.awin1.com/cread.php?awinmid=2082&awinaffid=!!!id!!!&clickref=&p=http%3A%2F%2Fwww.lookfantastic.com%2Fbeauty-box%2Flookfantastic-beauty-box-january-2015%2F11028459.html
SALE!! Save up to 50% in OUR BIG BRAND BEAUTY SALE 
Plus receive an extra 10% using code SALE2015
*Exclusions apply
While stocks last
Code:
 http://www.awin1.com/cread.php?awinmid=2082&awinaffid=!!!id!!!&clickref=&p=http%3A%2F%2Fwww.lookfantastic.com%2Foffers%2Fsale.list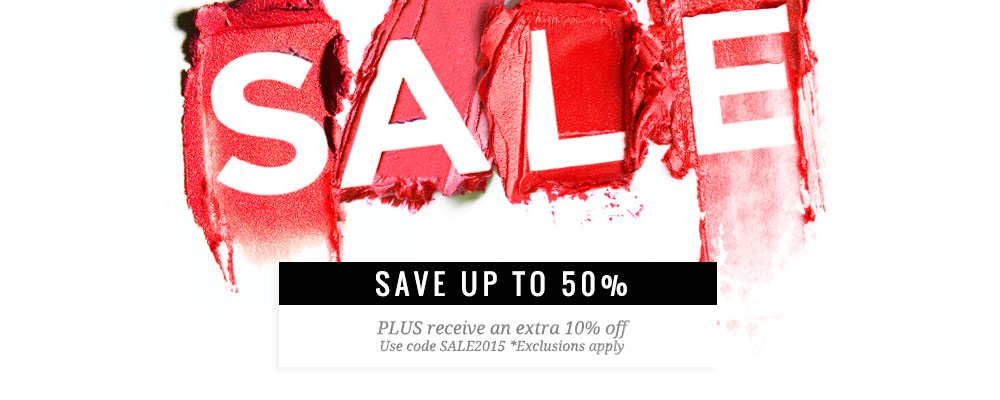 Save up to 50% on electronics – includes hairdryers, stylers, curlers, straighteners and more
Includes Magnitone, Babyliss, Oral B and more
Ends 31.1.15
Code:
http://www.awin1.com/cread.php?awinmid=2082&awinaffid=!!!id!!!&clickref=&p=http%3A%2F%2Fwww.lookfantastic.com%2Fhealth-beauty%2Felectrical%2Fsave-up-to-50.list
HAIRCARE
Save £20 on selected stylers in the GHD sale
Buy your ghd IV for only £88 and receive a FREE Aveda hairspray. Use code SPRAY at the checkout.
Ends 31.1.15
Code:
http://www.awin1.com/cread.php?awinmid=2082&awinaffid=!!!id!!!&clickref=&p=http%3A%2F%2Fwww.lookfantastic.com%2Fhealth-beauty%2Fghd%2Fghd-hair-irons.list
Save up to 25% on Kerastase, Aveda, Redken and more - offer includes Kerastase and Grow Gorgeous!
Ends 21.1.15
Code:
http://www.awin1.com/cread.php?awinmid=2082&awinaffid=!!!id!!!&clickref=&p=http%3A%2F%2Fwww.lookfantastic.com%2Foffers%2Fup-to-25-off-hair-care.list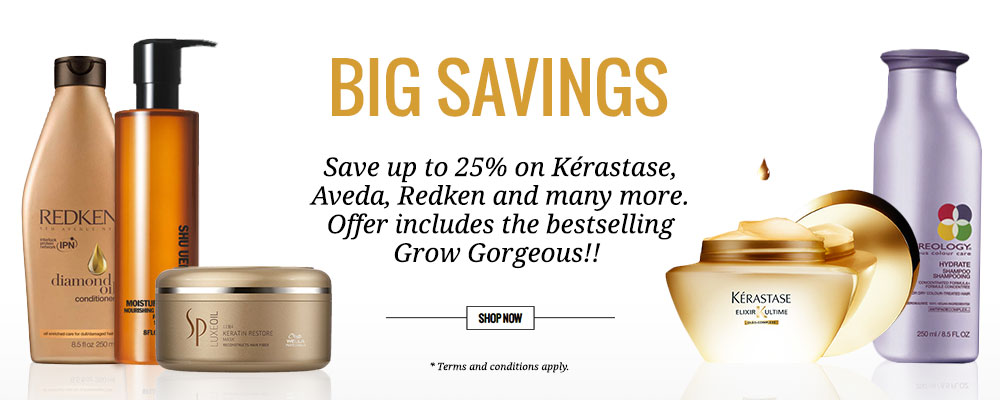 Save 25% when you purchase 2 or more products from the Grow Gorgeous range
Ends 21.1.15
Code:
http://www.awin1.com/cread.php?awinmid=2082&awinaffid=!!!id!!!&clickref=&p=http%3A%2F%2Fwww.lookfantastic.com%2Fbrands%2Fgrow-gorgeous%2Fall.list
SKINCARE
Save £20 on the 5* Magnitone Lucid Collection
Treat your skin to an award winning glow. Suitable for sensitive and allergic skin types, the Magnitone Lucid helps to purify your pores to reduce the occurrence of blackheads and breakouts, whilst allowing your skin to better absorb nutrients and moisture from your moisturisers, self-tans and SPF creams.
Ends 21.1.15
Code:
http://www.awin1.com/cread.php?awinmid=2082&awinaffid=!!!id!!!&clickref=&p=http%3A%2F%2Fwww.lookfantastic.com%2Fbrands%2Fmagnitone%2Flucid.list
Enjoy 3 for 2 on selected Jurlique products
Ends 21.1.15
Code:
http://www.awin1.com/cread.php?awinmid=2082&awinaffid=!!!id!!!&clickref=&p=http%3A%2F%2Fwww.lookfantastic.com%2Fbrands%2Fjurlique%2Fall-jurlique.list
Save 25% on Skin Doctors
Ends 21.1.15
Code:
http://www.awin1.com/cread.php?awinmid=2082&awinaffid=!!!id!!!&clickref=&p=http%3A%2F%2Fwww.lookfantastic.com%2Fbrands%2Fskin-doctors%2Fview-all.list
MAKE-UP
3 for 2 across the Rimmel range
Ends 21.1.15
Code:
http://www.awin1.com/cread.php?awinmid=2082&awinaffid=!!!id!!!&clickref=&p=http%3A%2F%2Fwww.lookfantastic.com%2Fbrands%2Frimmel.list

Save 30% on bestselling bareMinerals Original SPF Foundation
PLUS save 20% on Bareminerals kits 
Ends 21.1.15
Code:
http://www.awin1.com/cread.php?awinmid=2082&awinaffid=!!!id!!!&clickref=&p=http%3A%2F%2Fwww.lookfantastic.com%2Fbrands%2Fbareminerals.list
BODY
Save 20% on St Tropez 
Ends 31.1.15
Code:
http://www.awin1.com/cread.php?awinmid=2082&awinaffid=!!!id!!!&clickref=&p=http%3A%2F%2Fwww.lookfantastic.com%2Fbrands%2Fst-tropez.list
Save 15% on selected Bliss products
Ends 21.1.15
Code:
http://www.awin1.com/cread.php?awinmid=2082&awinaffid=!!!id!!!&clickref=&p=http%3A%2F%2Fwww.lookfantastic.com%2Fbrands%2Fbliss.list
The Lookfantastic Affiliate Team (Part of The Hut Group)
Thehutgroup@affiliatewindow.com
International Lookfantastic sites with cross tracking with UK program:
LookFantastic EU | LookFantastic FR | LookFantastic DE | LookFantastic ES |
Plus our other related programmes from The Hut Group include:
HQ Hair | Beauty Expert | Mankind | Preloved | more