EXTRA 10% Off Everything Online From Hargroves Cycles!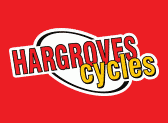 Hi Affiliates,
Our winter sale starts at 3pm today! (24th December 2016).
Get an extra 10% off everything online (some products are excluded, see terms and conditions on the following page:  www.hargrovescycles.co.uk/winter-sale)
Use code: EXTRA10 at the checkout
Offer ends 4th Jan 2016 @ 8.30am
If you have any questions, please don't hesitate to contact us!
Many thanks
Tags: 10% extra off sale, bicycle, bicycle parts, british cycling, cycling