Extra 10% Added To The Sale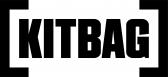 Dear Affiliate,
We've added another 10% off to the already discounted sale. This means there are some items that are extremely cheap compared to the original prices and if promoted properly could provide a few impulse purchases. Last season's shirts and boots are some items that have been discounted heavily and where you'll get the biggest gain promoting.
This offer is likely to end Friday Morning (GMT).
Spain Home Short 2014 – Kids, Was £26.99 now £8.99
AC Milan Home Shirt 2013/14 – Kids, Was £59.99 now £17.99
Chelsea Away Shirt 2013/14 – Kids, Was £41.99 now £13.50
Nike Tiempo Genio Leather Firm Boots In Yellow, Was £49.99, now £25.19
Nike LunarGlide +5 Trainers in Red, Was £89.99, now £64.79
Scotland Rugby Home Shirt 2013/15, Was £59.99, now £43.19
If you have any questions or suggestions be sure to get in touch.
Thanks,
Ted Parry (t.parry@kitbag.com)
Kitbag
Remember to replace !!!ID!!! with your own publisher ID.