Experian Live on Affiliate Window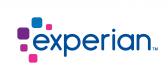 Experian are proud to announce the launch of its new Affiliate Programme, dedicated to helping support small businesses through the provision of products specifically designed to support their business needs including Business Check for business credit reports.

About Business Check

New customers are the lifeblood of every business. However, with new opportunities thin on the ground, it's tempting to begin business with a new customer without really knowing them. Credit checking a company allows a business to make informed choices about who they work with. These choices can make the difference between a business success or failure – Business Check from Experian helps companies make more informed decisions thus mitigating risk and ensuring all new customer are 'the right customers'.

Key Benefits of Business Check include:

Easy to understand reports allows quick, effective decision making
All reports contain Experian's Delphi Score - one of the most predictive credit scores in the market place uniquely blending company, director and payment performance data
Reports include payment performance data which gives real insight on how quickly organisations are paying their bills
Ability to monitor a business by email or text alerts
Dynamic business monitoring – alerts you to any changes in an organisations status

Why Join the Experian Affiliate Programme:

Our programme gives potential Affiliate Partners the opportunity to work alongside a FTSE100 company. Through promoting Business Check you are helping to grow and secure the future of small businesses in the UK.

In order to recognise your ongoing support and to re-iterate our desire to make a lasting difference to the SME market, we will be offering all Affiliate Partners a generous launch rate of 25% commission on the total basket value. In addition to this, we will also offer all end users 30% discount off the RRP for all products purchased so attracting interest should be no problem at all.

The Experian Affiliate programme has a 30 day cookie period.

All our Affiliates are important to us and we would love to get to know you – should you have any questions feel free to contact your dedicated Affiliate Operations Manager - Sarb Hayre (sarb.hayre@uk.experian.com). If you require product insight of information, please contact Andy Nightingale (andy.nightingale@uk.experian.com).

About Experian

Experian is the leading global information services company, providing data and analytical tools to clients around the world. The Group helps businesses to manage credit risk, prevent fraud, target marketing offers and automate decision making. Experian also helps individuals to check their credit report and credit score, and protect against identity theft.