Experian Business Credit Reports - Relaunch of affiliate program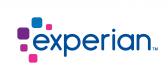 Hello
You might have noticed our Affiliate program hasn't had much attention in recent months – however, that's all changed!
We're a new marketing team now at Experian for Small Business. We recognise the huge value of our affiliate partners, in reaching and supporting our customers. You'll be hearing more from us and more regularly, as we actively manage our Affiliate program to help our publishing partners get the best from Experian for Small Business.
What have we done:
Our great new product means it's easier to check any UK business – whether you're a consumer or business
Payment is now automated, and will process every 7 days – so you'll be earn quickly
We've updated our assets in AWIN – so you can use our new brand tools
We have a new calendar, that means we'll be adding more great content each week
We're always interested in new opportunities to reach consumers and businesses, who want to validate the businesses they work with or are supplied by. If you have an audience or channel we should be using, and are interested in enhanced commissions, please get in touch!
Join our program today!