Expedia Up-date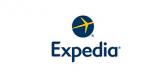 Hi Affiliates,
We hope you are well!
Thank you for your support in promoting Expedia.
We would like to remind you that the Expedia Winter Sale is now live! It will be running from the 11th December until the 29th February.
Please get in touch with expedia@affiliatewindow.com if you have any promotional opportunities to support the below offers.
72 HOUR SALES
72h Sale
Booking dates: 05 Jan – 07 Jan
Traveling dates: 05 Jan- 18 Feb
Code:
http://www.awin1.com/cread.php?awinmid=3456&awinaffid=!!!id!!!&clickref=&p=http%3A%2F%2Fwww.expedia.co.uk%2Fhot-deals
Please feel free to use one of our banners available for 72 Hour Sale
Winter Sale:
Up to 50% off
Booking dates: 11th Dec – 29th Feb
Code:
http://www.awin1.com/cread.php?awinmid=3456&awinaffid=!!!id!!!&clickref=&p=https%3A%2F%2Fwww.expedia.co.uk%2Fp%2Fwinter-sale
Christmas Markets
Booking dates: 10 Nov - 25 Dec
Code:
http://www.awin1.com/cread.php?awinmid=3456&awinaffid=!!!id!!!&clickref=&p=https%3A%2F%2Fwww.expedia.co.uk%2Fg%2Frg%2Fchristmasmarkets
Ski Deals
Code:
http://www.awin1.com/cread.php?awinmid=3456&awinaffid=!!!id!!!&clickref=&p=https%3A%2F%2Fwww.expedia.co.uk%2Fp%2Fdeals%2Fski-holidays
Etihad premium
Booking dates: 2 Nov - TBC
Travel dates: to 31 Dec
Code:
http://www.awin1.com/cread.php?awinmid=3456&awinaffid=!!!id!!!&clickref=&p=https%3A%2F%2Fwww.expedia.co.uk%2Fg%2Flc%2Fetihadpremium
Qatar business + economy 
Booking dates: 2 Dec – 8 Dec
Travel dates: to 31 Dec 2016
Code:
TBC
EVERGREEN activity:
Unreal Deals: Evergreen
Code:
http://www.awin1.com/cread.php?awinmid=3456&awinaffid=!!!id!!!&clickref=&p=https%3A%2F%2Fwww.expedia.co.uk%2Fg%2Fu%2Fhotel-night
Premium package holidays: Evergreen
Code:
http://www.awin1.com/cread.php?awinmid=3456&awinaffid=!!!id!!!&clickref=&p=http%3A%2F%2Fwww.expedia.co.uk%2Fg%2Fun%2Fpkg-flight-class
Cotswold (UK only): Evergreen
Code:
http://www.awin1.com/cread.php?awinmid=3456&awinaffid=!!!id!!!&clickref=&p=http%3A%2F%2Fwww.expedia.co.uk%2Fg%2Fu%2Fcotswold
Exciting promotion coming up in 2016:
Early Bird Beach
Booking dates: 05 Jan - 07 Jan
Travel dates: 05 Jan - 18 Feb
Code:
TBC
Please don't hesitate to get in touch with us if you have any questions or can offer Expedia any additional coverage expedia@affiliatewindow.com
Thanks,
The Expedia Affiliate Team