Expedia Promotional Update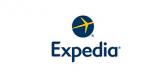 Hi Affiliates,
We hope you are well!
Thank you for your support in promoting Expedia.
We would like to remind you that the Expedia Winter Sale is now live! It will be live until the 29th February. Don't miss out!
Please get in touch with expedia@affiliatewindow.com if you have any promotional opportunities to support the below offers.
Winter Sale:
Up to 50% off
Booking dates: 11th Dec – 29th Feb
Code:
http://www.awin1.com/cread.php?awinmid=3456&awinaffid=!!!id!!!&clickref=&p=https%3A%2F%2Fwww.expedia.co.uk%2Fp%2Fwinter-sale
72 Hour Sale
Booking dates: 19th Jan - 21st Jan
Code:
http://www.awin1.com/cread.php?awinmid=3456&awinaffid=!!!id!!!&clickref=&p=http%3A%2F%2Fwww.expedia.co.uk%2Fhot-deals
Please feel free to use one of our banners available for 72 Hour Sale
Early Bird Beach
Booking dates: 5th Jan - 1st Feb
Travel dates: 1st May - 8th Jul
Code:
http://www.awin1.com/cread.php?awinmid=3456&awinaffid=!!!id!!!&clickref=&p=https%3A%2F%2Fwww.expedia.co.uk%2Fg%2Fs2%2Fbeachearlybird
Car Hire Sale
Book dates: 4th Jan - 17th Jan
Travel dates: 4th Jan - 31st Mar
Code:
http://www.awin1.com/cread.php?awinmid=3456&awinaffid=!!!id!!!&clickref=&p=http%3A%2F%2Fwww.expedia.co.uk%2Fg%2Fu%2Fcarsale
EVERGREEN activity:
Unreal Deals: Evergreen
Code:
http://www.awin1.com/cread.php?awinmid=3456&awinaffid=!!!id!!!&clickref=&p=https%3A%2F%2Fwww.expedia.co.uk%2Fg%2Fu%2Fhotel-night
Ski Deals
Code:
http://www.awin1.com/cread.php?awinmid=3456&awinaffid=!!!id!!!&clickref=&p=https%3A%2F%2Fwww.expedia.co.uk%2Fp%2Fdeals%2Fski-holidays
Premium package holidays: Evergreen
Code:
http://www.awin1.com/cread.php?awinmid=3456&awinaffid=!!!id!!!&clickref=&p=http%3A%2F%2Fwww.expedia.co.uk%2Fg%2Fun%2Fpkg-flight-class
Cotswold (UK only): Evergreen
Code:
http://www.awin1.com/cread.php?awinmid=3456&awinaffid=!!!id!!!&clickref=&p=http%3A%2F%2Fwww.expedia.co.uk%2Fg%2Fu%2Fcotswold
Please don't hesitate to get in touch with us if you have any questions or can offer Expedia any additional coverage expedia@affiliatewindow.com
Thanks,
The Expedia Affiliate Team