Very Exclusive Weekly Round Up!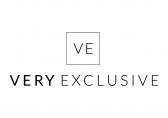 Very Exclusive Weekly Round Up!
Hey Affiliates,
Hope you are well!
Welcome to our weekly newsletter, here you will find
the latest products, top tips and current trends!
Please get in touch if you have any feedback, questions
or opportunities to collaborate with us!
Thanks,
The Very Exclusive Team
Get your  new wardrobe in courtesy of the playful label! 
Stock up your essentials with our Quilted Crossbody Chain Bag
Our LOVE MOSCHINO! Musical note T-shirt is a must-have this SS18!
We are obssesed with the LOVE MOSCHINO! Quilted zip around logo wallet - Happy shopping! 
The Coat
Keep warm with our Iggy Colour Block Parka Coat!
The Dress
I think we've got a keeper!
Our Graphic Stripe Midi Shirt Dress will make you look forward any ocassion!
Copyright © 2018 Shop Direct Group, All rights reserved.