Evans: Top 10 Boots and Shoes!
Hi Affiliates,
This week at Evans:
We look at the top 10 must have wide fit shoes.
Create a rusty country charm with our brown asymmetric elastic long boots or elevate your style with a pair of wedges.
Plus, Heeled, pump and going-out shoes in sizes 4-10 come in extra wide fit, with selected styles in wide fit.
Top 10 Shoes and Boots
Evans Black Patent Platform Court Shoes
£35.00
Code:
http://www.awin1.com/cread.php?awinmid=1423&awinaffid=!!!id!!!&clickref=&p=http%3A%2F%2Fwww.evans.co.uk%2Fen%2Fevuk%2Fproduct%2Fshoes-250471%2Fheeled-shoes-250694%2Fevans-black-patent-platform-court-shoes-2072098%3Fbi%3D1%26ps%3D24
Evans Leopard Print Point Court Shoes
£35.00
Code:
http://www.awin1.com/cread.php?awinmid=1423&awinaffid=!!!id!!!&clickref=&p=http%3A%2F%2Fwww.evans.co.uk%2Fen%2Fevuk%2Fproduct%2Fshoes-250471%2Fheeled-shoes-250694%2Fevans-leopard-print-point-court-shoes-2123306%3Fbi%3D1%26ps%3D24
Evans Black Block Heel Mary Jane Court Shoes
£35.00
Code:
http://www.awin1.com/cread.php?awinmid=1423&awinaffid=!!!id!!!&clickref=&p=http%3A%2F%2Fwww.evans.co.uk%2Fen%2Fevuk%2Fproduct%2Fshoes-250471%2Fheeled-shoes-250694%2Fevans-black-block-heel-mary-jane-court-shoes-264774%3Fbi%3D1%26ps%3D24
Evans Brown Asymmetric Elastic Long Boots
£65.00
Code:
http://www.awin1.com/cread.php?awinmid=1423&awinaffid=!!!id!!!&clickref=&p=http%3A%2F%2Fwww.evans.co.uk%2Fen%2Fevuk%2Fproduct%2Fshoes-250471%2Fview-all-boots-2155732%2Fevans-brown-asymmetric-elastic-long-boots-2155450%3Fbi%3D1%26ps%3D24
Evans Grey Stud Back Chelsea Boots
£49.50
Code:
http://www.awin1.com/cread.php?awinmid=1423&awinaffid=!!!id!!!&clickref=&p=http%3A%2F%2Fwww.evans.co.uk%2Fen%2Fevuk%2Fproduct%2Fshoes-250471%2Fview-all-boots-2155732%2Fevans-grey-stud-back-chelsea-boots-2099598%3Fbi%3D1%26ps%3D24
Evans Bronze Point Court Shoes
£29.50
Code:
http://www.awin1.com/cread.php?awinmid=1423&awinaffid=!!!id!!!&clickref=&p=http%3A%2F%2Fwww.evans.co.uk%2Fen%2Fevuk%2Fproduct%2Fshoes-250471%2Fwedge-shoes-250769%2Fevans-bronze-point-court-shoes-2123188%3Fbi%3D1%26ps%3D24
Evans Neutral Bow Hidden Wedge Shoes
£32.00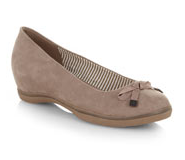 Code:
http://www.awin1.com/cread.php?awinmid=1423&awinaffid=!!!id!!!&clickref=&p=http%3A%2F%2Fwww.evans.co.uk%2Fen%2Fevuk%2Fproduct%2Fshoes-250471%2Fwedge-shoes-250769%2Fevans-neutral-bow-hidden-wedge-shoes-2044381%3Fbi%3D1%26ps%3D24
Evans Nude Flower Trim Ballerina Pumps
£25.00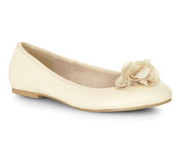 Code:
http://www.awin1.com/cread.php?awinmid=1423&awinaffid=!!!id!!!&clickref=&p=http%3A%2F%2Fwww.evans.co.uk%2Fen%2Fevuk%2Fproduct%2Fshoes-250471%2Fflat-shoes-1880841%2Fevans-nude-flower-trim-ballerina-pumps-2063187%3Fbi%3D1%26ps%3D24
Evans Black Two-Part Glitter Sandals
£25.00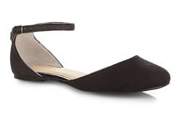 Code:
http://www.awin1.com/cread.php?awinmid=1423&awinaffid=!!!id!!!&clickref=&p=http%3A%2F%2Fwww.evans.co.uk%2Fen%2Fevuk%2Fproduct%2Fshoes-250471%2Fflat-shoes-1880841%2Fevans-black-two-part-glitter-sandals-2123160%3Fbi%3D1%26ps%3D24
Evans Black Double Cross Strap Casual Shoes
£35.00
Code:
http://www.awin1.com/cread.php?awinmid=1423&awinaffid=!!!id!!!&clickref=&p=http%3A%2F%2Fwww.evans.co.uk%2Fen%2Fevuk%2Fproduct%2Fshoes-250471%2Fflat-shoes-1880841%2Fevans-black-double-cross-strap-casual-shoes-264832%3Fbi%3D1%26ps%3D24
Should you have any questions please don't hesitate to get in touch at: evansclothing@affiliatewindow.com
Many thanks,
Evans Affiliate Team
evansclothing@affiliatewindow.com