Evans Clothing - Extra 10% of sale code!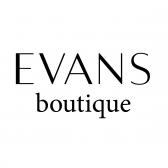 Hurry - Ending Soon!
Extra 10% off sale code AFFEV10
Date: 12.01.18 - 13.01.18
Thank you for promoting Evans!
If you have any questions or wish to discuss any promotional opportunities please get in touch with the affiliate team at: uk-evans@awin.com, and stay in the know by checking the Evans Programme.
We look forward to hearing from you soon.