Evander join Affiliate Window – Earn 10% Commission on Sales + £10 per lead generated!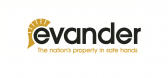 I am delighted to announce the launch of the brand new Evander affiliate program on Affiliate Window! To sign up Click Here.
About Evander
Evander are one of the UKs leading property services provider, supplying and fitting everything from new front doors, windows, lock replacements and garage doors.
In the last 30 years Evander have built quite the reputation in the home improvements market. They are the chosen contractor for most of UK's largest insurance providers, banks and supermarkets. They are now focusing their efforts on the B2C market with they're direct to consumer proposition; Evander Direct.
Website: http://www.evander.com
About the Affiliate Program
£10 for all leads generated 
10% commission on sales
Good conversion rates
Loyal customer base 
Product feed: Coming soon!
Promotional Tools
There are banners are available via Affiliate Window interface, we also have a number of high quality, lifestyle images available upon request.
Contact Us
If you have any queries with regards to the Evander affiliates program please feel free to get in touch
Best wishes,
Jason Scott