Europe Newsletter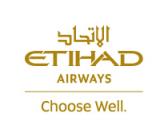 Welcome to the Etihad Airways Affiliate Newsletter! This week's issue is filled with exciting features including:
Breaking European Deals to Promote
Etihad Airways presents: The Residence
Affiliate Opportunities
There are some top deals from Europe right now ready for you to promote to your customers. Guests can Discover the best fares at Etihad Airways to our top destinations. Our special prices offer guests the opportunity to experience Etihad's outstanding service for less. Promote these fares now before seats fill
UK
Germany
France
This is only a selection of the European deals available. More deals can be found here.
A truly unique and bespoke travel experience, delivered with complete discretion and limitless hospitality - The Residence by Etihad Airways.
Designed for up to two guests travelling together, it has been created by leading interior designers and hospitality experts who understand the discernment and sophistication expected by the private traveler.
The Residence is a haven of tranquility, reflecting an exclusive lifestyle that offers the ultimate in high-end luxury.
Fly to London from Abu Dhabi and be the first to experience the luxury of our A380.
Find out more about The Residence and book flights here.
We would love to hear from you around increased exposure opportunities with your site now and throughout 2015. Get in touch on craig.thomson@digitaslbi.com to discuss further and find out what we can offer you including increased commission rates!
UK: http://www.etihad.com/en-gb/deals/promotions-main/
USA: http://www.etihad.com/en-us/deals/promotions-main/
UAE: http://www.etihad.com/en-ae/deals/promotions-main/
Australia: http://www.etihad.com/en-au/deals/promotions-main/
Germany: http://www.etihad.com/en-de/deals/promotions-main/
India: http://www.etihad.com/en-in/deals/promotions-main/
France: http://www.etihad.com/en-fr/deals/promotions-main/
Italy: http://www.etihad.com/en-it/deals/promotions-main/
Russia: http://www.etihad.com/en-ru/deals/promotions-main/
Netherlands: http://www.etihad.com/en-nl/deals/promotions-main/
Should you have any questions about the highlights this week or any feedback as to what updates would be relevant for you to receive on a weekly basis, please get in touch with myself or the Etihad Airways Affiliate Team via email, proetihadaffiliates@digitaslbi.com. Alternatively, we are happy to pick up the phone with you to discuss any aspect of the campaign.
The Etihad Airways Affiliate Team