Eurocamp Affiliate Newsletter - A Summer Sizzling 35% of July holidays!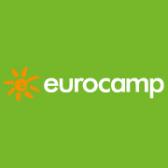 email not displayed correctly? view it in your browser
Welcome to your
Eurocamp Affiliate
Newsletter
Dear Affiliate,

The weather is heating up and holidays are getting booked up, so make sure you don't miss out, earn easy commission this summer!

What is the offer?
•  Save an additional 10% off all parcs and accommodation this July
•  This is in addition to the 25% off promotion available.

Offer details:
•  Applies to the following nights on parc: 28th June to 25th July 2013.
•  Applies to new 2013 bookings only and is subject to availability.

We have new Eurocamp banners for the summer; make sure you showcase them on your site!

To add them to your website simply login to your account, go to 'Links & Tools', then 'Banners & Links'.

Please note that we have recently made some on site offer changes. You can now Save up to 25% in school summer holidays!

Don't forget that September holidays start from just £30 per night per party. Ideal for couples and families with toddlers.

You will have received my email announcing the exciting news that Keycamp and Eurocamp are joining together for 2014. To inform your visitors about the news too, direct them to our FAQs.

Key points for customers:
•  More of the best parcs.
•  Wider variety of accommodation.
•  Better availability in popular destinations.

If you have any questions or feedback please get in touch with
adela.blackford@holidaybreak.com
For more details visit
www.eurocamp.co.uk 
Eurocamp is a trading name of Greenbank Holidays Limited Registered Office: Hartford Manor, Greenbank Lane, Northwich, Cheshire CW8 1HW. Registered in England and Wales. Company Registration Number 1160442.

Should you not wish to receive our Euocamp Affiliate Newsletter, then click on this link and you will be automatically unsubscribed from this service.