Etihad Promotional Newsletter UK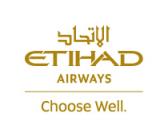 Hello!
Welcome to the latest Etihad Airways Affiliate Newsletter. We've filled this week's edition with lots of fantastic news including great prices to our brand new destinations!
Please note that we would love to hear from you around increased exposure with your site for any of the below deals. Get in touch to discuss further!
This week's highlights:
Top UK deals to promote
UAE November Super Sale
Etihad Airways re-branding
E-Box Inflight Entertainment
Guests can take advantage of fantastic fares in Economy & Business Class from London, Manchester & Edinburgh to some of Etihad's most popular destination. Offer valid until 14th November 2014.
Economy
Manchester – Bangkok from £506
London – Ho Chi Minh from £527
Manchester – Kuala Lumpur from £545
Business
Bangkok – Manchester from £2005
Edinburgh – Ho Chi Minh from £1853
London – Kuala Lumpur from £1975
Find all other UK deals here.
Etihad Airways have launched a brand new November Super Sale in Economy Class to some of the most popular destinations. Promote this sale to your customers, flights must be booked before 15th November 2014 for travel before 15th December 2014.
Abu Dhabi – London from AED 2955
Abu Dhabi -  Bangkok from AED 2525
Abu Dhabi -  Kuala Lumpur from AED 2515
Abu Dhabi – Amsterdam from AED 3415
Find all other routes and destinations included in the November Super Sale here.
A reminder to all affiliates that Etihad have recently undergone a re-branding. The changes include a brand new logo, new cabin class logos and new online banners. Affiliates must ensure that their site is up to date with these changes and on brand with Etihad.
Etihad Airways have introduced industry leading inflight entertainment across their fleet to ensure flights are comfortable and enjoyable for guests. Guests can watch Movies, TV Shows, Live TV Channels including news and sport, listen to music and play games all from the comfort of their seat.
Etihad are also rolling out mobile and internet services across the fleet to help guests stay connected whilst they fly. Guests will be able to connect to Wi-Fi, make and receive calls and messages to their mobile devices or from an in-seat phone.
Products and services vary according to aircraft type and route.
All information on E-Box Inflight Entertainment can be found here.
UK: http://www.etihad.com/en-gb/deals/promotions-main/
USA: http://www.etihad.com/en-us/deals/promotions-main/
UAE: http://www.etihad.com/en-ae/deals/promotions-main/
Australia: http://www.etihad.com/en-au/deals/promotions-main/
Germany: http://www.etihad.com/en-de/deals/promotions-main/
India: http://www.etihad.com/en-in/deals/promotions-main/
France: http://www.etihad.com/en-fr/deals/promotions-main/
Italy: http://www.etihad.com/en-it/deals/promotions-main/
Russia: http://www.etihad.com/en-ru/deals/promotions-main/
Netherlands: http://www.etihad.com/en-nl/deals/promotions-main/
Should you have any questions about the highlights this week or any feedback as to what updates would be relevant for you to receive on a weekly basis, please get in touch with myself or the Etihad Airways Affiliate Team via email, craig.thomson@digitaslbi.com. Alternatively, we are happy to pick up the phone with you to discuss any aspect of the campaign.
Thank you for your hard work on the program.
The Etihad Airways Affiliate Team