Etihad Airways France February Sales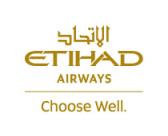 If you're based in France, today is your lucky day! We at Etihad Airways have a couple of special promotions, so you can enjoy the best fares to Etihad's top destinations during February. Book your trip now with our Australia promotion or our Business Class special, and discover a world within reach.
The discount is only valid for flights booked via etihad.com within the predetermined sales period.
Sale: Book in Business class Fly in First!
Description: Enjoy the luxury of our first class cabin with your own private suite, a fully flat bed and a chef to serve whatever you desire and all this at the price of a business class fare. Book before 31 March 2017 for travel up to 30 April 2017. Offer valid to any Etihad destinations. The upgrade from Business to First will only be on the Paris – Abu Dhabi – Paris flights only.
Sale Dates : Live – 31st March 2017
Travel dates: Now  – 30th April 2017
Sale landing page with all Terms & Conditions and Travel Dates:
http://www.etihad.com/en-fr/deals/promotions-sub/?promotion_id=10464 
------
Sale: Australia Sale
Description: You always wanted to travel to Australia? Now is the time to book that special trip – with our amazing Australia Sale you can fly from EUR 949 to Sydney, Brisbane, Melbourne or Perth with only one stop. So what are you still waiting for? Book until 24 February 2017 for travel between until 30 November 2017
Sale Dates : Live – 24th February 2017
Travel dates: Now  – 30th November 2017
Sale landing page with all Terms & Conditions and Travel Dates:
http://www.etihad.com/en-fr/deals/promotions-sub/?promotion_id=10343
If you have any questions about promoting this sale, please do not hesitate to get in touch and someone from the team will be happy to assist proetihadaffiliates@publicisgroupe.net
The Etihad Airways Affiliate Team
Tags: airline, etihad, Etihad Airways, flights, France sale, plane tickets