Escape Home by Happy Kits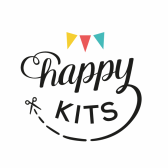 Escape Home by Happy Kits, #1 Escape Room at home in France, presents the next generation of escape room games you can play at home! There's no need to book and go out to an escape room: now the escape room comes to you!
Search the room, solve puzzles, check your email, call a phone number, decipher a code, operate a curious device, etc. Just like in a real escape room... In the comfort of your own home! Be ready for action, thinking, and building relationships. It's your turn to play!
How does it work?
Customise your story online for a unique and immersive experience.
Download and print out your Escape Home game. It's ready to go right away.
Hide some clues, leave others in plain sight, and start the timer. The game's afoot!
Website: https://www.escapehome.co.uk/
Join our affiliate programme today: https://ui.awin.com/merchant-profile/26350