ELLESPORT Press Release - Spring/Summer activewear starts here with the Ush'Aiya collection!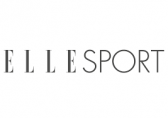 ELLESPORT, a leading active wear brand known for its high quality, is due to launch their new collection this December online and in selected boutiques. The Ush'Aiya collection is a hi-impact, energetic collection inspired by the passion and vibrancy of Ibiza. Where high fashion styling meets powerful overblown abstract bloom artwork with fresh hits of colour. Created in beautiful nylon fabrications and completed with signature ELLESPORT Dri-Activ technology. The ELLESPORT mantra is "work with confidence, wear with style!".
The premium brand had a huge success with their last collection, Fortitude, with many sizes in popular designs being sold out within weeks of launching back in September. With increasing brand awareness ELLESPORT is rivalling many mainstream retailers in the style stakes. Born from the Parisian brand ELLE, the designs are chic and highly fashionable whilst tailored to fit and flatter the UK woman's body.
Ush'Aiya is made up of 29 performance garments that can easily be mixed and matched to create a cool and contemporary capsule wardrobe, that blends fashion with function and blurs the boundaries between active wear and daywear. Fashion has always been at the heart of ELLESPORT designs. With every garment carefully created to perform whilst the runway inspired shapes give a nod to the fashion forward - you'll be wearing this collection all season and beyond!
Tags: 2017, activewear, collection, ellesport, New, sportswear, spring, Summer, womenswear