EXCLUSIVE pre-order of the new ELLESPORT collection - THIS FRIDAY!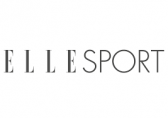 Sign up to newsletters for an exclusive chance to pre-order Ush'Aiya -  part 2!
On Friday morning ELLESPORT will be sending an exclusive chance to newsletter readers, to pre-order Part 2 of the new Ush'Aiya collection. Part 2 consists of jaw dropping prints inspired by the vibrancy and passion of Ibiza. Due to the high level of sales seen in Part 1, the brand is encouraging consumers to get their orders in early!
To sign up simply fill in the newsletter box on the homepage today! http://ellesport.co.uk/
So, to wet your appetite ELLESPORT have shared some of the key looks from Ush'Aiya Part 2.
Tags: Clothing, exclusive, fashion, gifts for her, health, incentive, special offers, sports, women, womens fashion, womenswear