ELLESPORT - Commission increase to 20%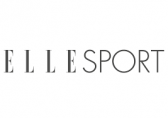 Dear Affiliates,
We are proud to announce the launch of ELLESPORT's affiliate programme. To join please click here.
ELLESPORT is one of the leading fashion activewear retailers worldwide, helping thousands of women achieve their fitness goals across the globe.
Why join ELLESPORT?
ELLESPORT is a quickly growing online retailer and has a fast paced social media presence.
The brand is now stocked in national retailers such as Fenwicks and House of Fraser as well as small independent high end boutiques.
High AOVs of over £75.    Clean, clear website designed specifically to offer an efficient sales experience and maximum conversions.
Standard Commission rates
All commissions are paid on the cost of the order excluding VAT and delivery. Commission rates are as follows;
8% for new customers. These are customers who have not previously had an account.
5% for existing customers. These are customers who already have an account. 
Launch Incentive:
As a special thank you for joining the ELLESPORT affiliate programme, we're offering all affiliates an increased commission rate for November 2016.
20% commission until 30th November 2016
We look forward to working with you through our affiliate programme. Please get in touch if you have any suggestions, feedback or requests.
Happy shopping!The ELLESPORT affiliate team
Tags: 20 percent commission, launch, promotion