EE Mobile: Exclusive Sony Xperia Z1 & Z2 Time Limited Offers!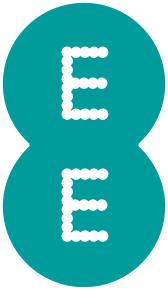 Hi Affiliates,
*Exclusive SONY XPERIA Z1 & Z2 offers*
Please note the HTC M8 and HTC Mini 2 offers have now ended, please remove this from you website
EE have 2 fantastic time limited offers on Sony handsets that are exclusive to the affiliate channel! The discounts are applied directly to the basket.
Hurry, this promotion is only live until 13th August!
Sony Xperia Z1 Compact (all colours)

'In well lit situations its photos are second to none, and it packs a wide range of features that aren't available on other handsets'
*Handset listed as £169.99 upfront on EE website
Handset: FREE Save: £169.99
Monthly cost: £19.99
500 minutes, unlimited texts and 500MB double speed 4G data
Commission: £30
Affiliate Links
White:
http://www.awin1.com/cread.php?awinmid=5571&awinaffid=!!!id!!!&clickref=&p=http%3A%2F%2Fshop.ee.co.uk%2Fbasket%2FCONSUMER_PAYM_VD_HANDSET_4G%2F000000000300010409%2FX14M24T26%2F%3Fdiscounts%3DEEZ1COMPACT1707
Black:
http://www.awin1.com/cread.php?awinmid=5571&awinaffid=!!!id!!!&clickref=&p=http%3A%2F%2Fshop.ee.co.uk%2Fbasket%2FCONSUMER_PAYM_VD_HANDSET_4G%2F000000000300010414%2FX14M24T26%2F%3Fdiscounts%3DEEZ1COMPACT1707
Pink:
http://www.awin1.com/cread.php?awinmid=5571&awinaffid=!!!id!!!&clickref=&p=http%3A%2F%2Fshop.ee.co.uk%2Fbasket%2FCONSUMER_PAYM_VD_HANDSET_4G%2F000000000300010420%2FX14M24T26%2F%3Fdiscounts%3DEEZ1COMPACT1707
Sony Xperia Z2 - Black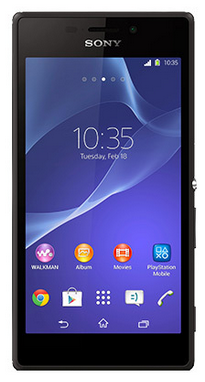 'The Sony Xperia Z2 is an excellent smartphone. It does everything you'd expect from a high-end device and provides a user experience which is pleasing rather than overbearing'
*Handset listed as £259.99 upfront on EE website
Handset: FREE Save: £259.99
Monthly cost: £30.99
Unlimited minutes, unlimited texts and 2GB 4G data
Commission: £30
Affiliate Links
http://www.awin1.com/cread.php?awinmid=5571&awinaffid=!!!id!!!&clickref=&p=http%3A%2F%2Fshop.ee.co.uk%2Fbasket%2FCONSUMER_PAYM_VD_HANDSET_4G%2F000000000300010643%2FX14M24T38%2F%3Fdiscounts%3DEEZ21707
Main Benefits of EE
Consumers can enjoy speeds of up to 30Mbs on 4GEE and 60Mbps on 4GEE Extra
Free international roaming and double download speeds on the EE Extra tariff
4G download speeds are available in 200+ towns and cities around the UK
Subscribers use any BT wifi hotspot around the country (over 5000 hotspots around the country)
Free WiFi on the London Underground
2 for 1 cinema tickets every Wednesday
Download movies from the EE store without consumers using their data allowance
99p Thursdays: download a selected range of films from the EE store every Thursday for only 99p.
2 for 1 available at Pizza Express every Wednesday
If there is room for increased exposure please contact ee@affiliatewindow.com
Happy Promoting!
The Affiliate Team