eCar, eBike & eVan programme update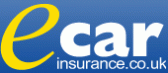 Dear Affiliates,
I am afraid one of our underwriters has removed our access to some of our products without notice. We are no longer able to offer monthly (PAYG) products on eCar, eBike or eVan. There are no plans to replace this product.
Also, our short term car product has been pulled. However, this should be live again in around 2 weeks with a different underwriter.
We are consistently working to improve our products and we expect to see an improvement in our eCar and eVan annual policy performance over the coming months.
I am very sorry for the lack of notice we were able to provide here.
If you have any questions please get in touch – richard.heaney@brightsidegroup.co.uk
Regards,
Rich Heaney
eGroup Affiliate Manager