Our ebooks are on sale! Save up to 70% on digital travel guides!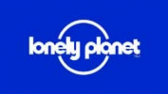 Overwhelmed by travel options? Torn between Berlin and Bangkok?
Let Lonely Planet ease your troubles with our latest offer: all ebooks (excluding pre-orders) are now just £4.99/€5.95!
Stock up on tips and inspiration with the code JUSTGO and start planning an array of adventures. Offer ends midnight, Sunday.
The Lonely Planet shop team.
http://shop.lonelyplanet.com/