Easter SALE at Swimwear365

Spring has arrived, Easter is just around the corner and to top it all off – Swimwear365 are having a SALE! Take advantage of this much awaited weekend and splash out on the latest holiday styles at hugely discounted prices!
With a stunning range of swimwear, beachwear and holiday fashion, Swimwear365 cater for every holiday and every body shape. Choose from a rich variety of delightful beach bikinis, cool cover ups and fashionable swimsuits – now at unbeatable discounted prices.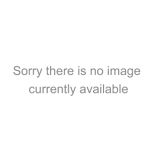 So hurry while stocks last and get shopping for your next holiday full of sun, sea and style with Swimwear365!
New Affiliates
Not yet a part of the Swimwear365 affiliate program…you're missing out on our 10% commission rate! Plus, we've got some fantastic joining incentives for March!
Be sure to check out our profile on Affiliate Window
Alternatively, contact us direct at swimwear365.promotions@orangecanyon.co.uk
Tags: beachwear, bikini, holiday fashion, ladies swimwear, sale, swimsuit, Swimwear