---
Easter Hampers & Baskets At Hampergifts
If Christmas is the biggest season of indulgence, Easter is not too far behind. At least, not where chocolate is concerned! We've created a whole selection of Easter hampers, combining the essential Easter egg with plenty of other sweets treats and tasty bites. 
Easter 2017 falls on Sun 16 April and our order cutoff is Tues 11 April.
A sweet little Easter basket containing a diverse selection of treats.
Our Price £24.99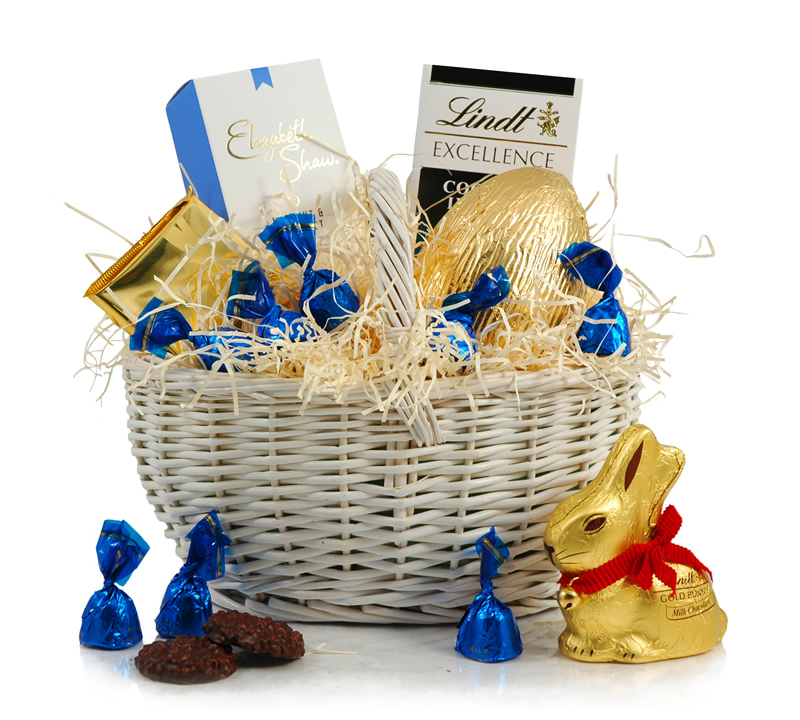 If you're looking for an Easter present with the wow factor, our charming Sweet Easter Surprise contains an amazing selection of chocolates and of course chocolate eggs.
Our Price £27.50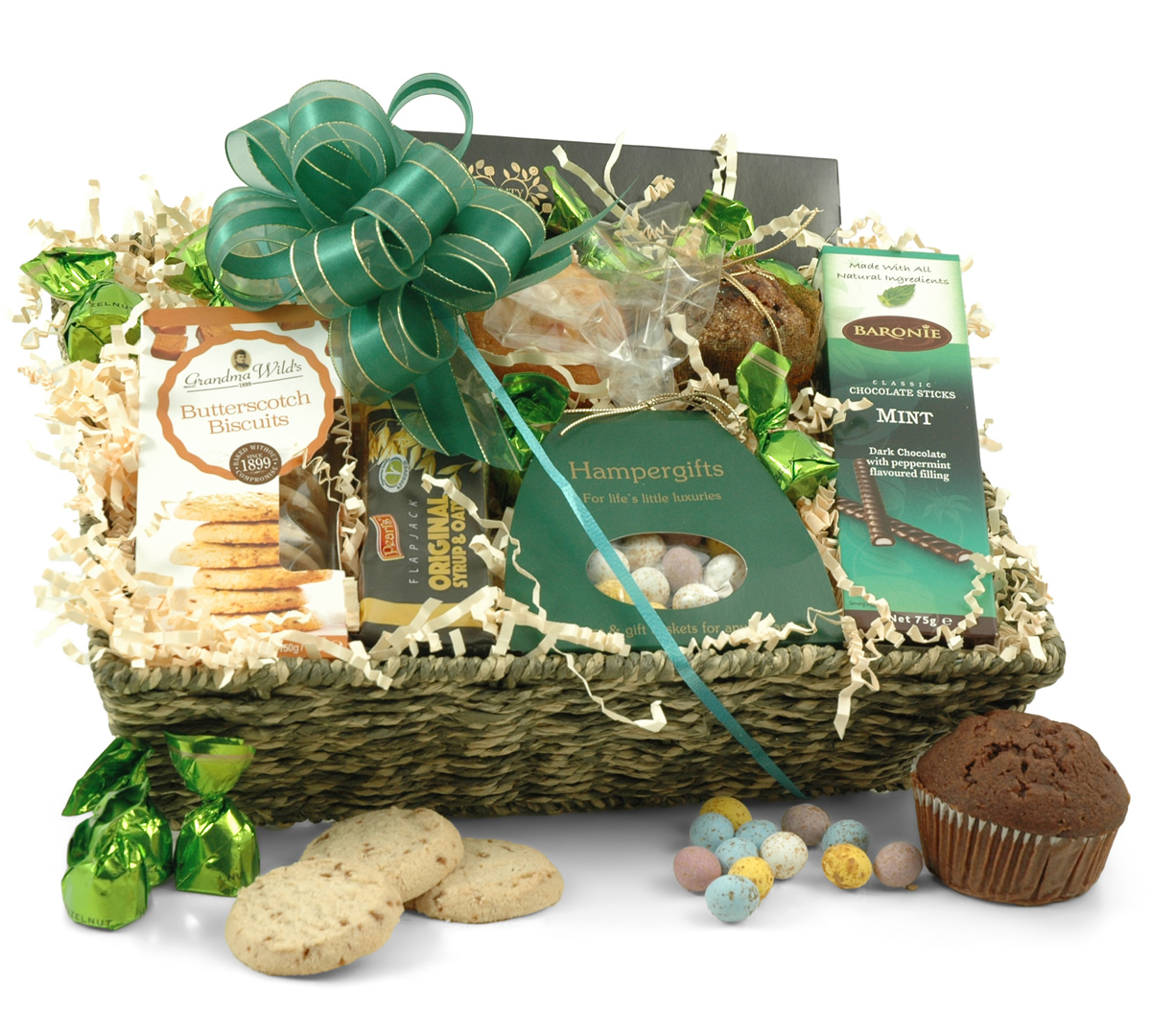 This Easter food hamper is absolutely packed with goodies. Unwrap the chocolate marzipan loaf, share out the 12 rainbow slice biscuits or nibble on the mini speckled chocolate eggs.
Our Price £29.99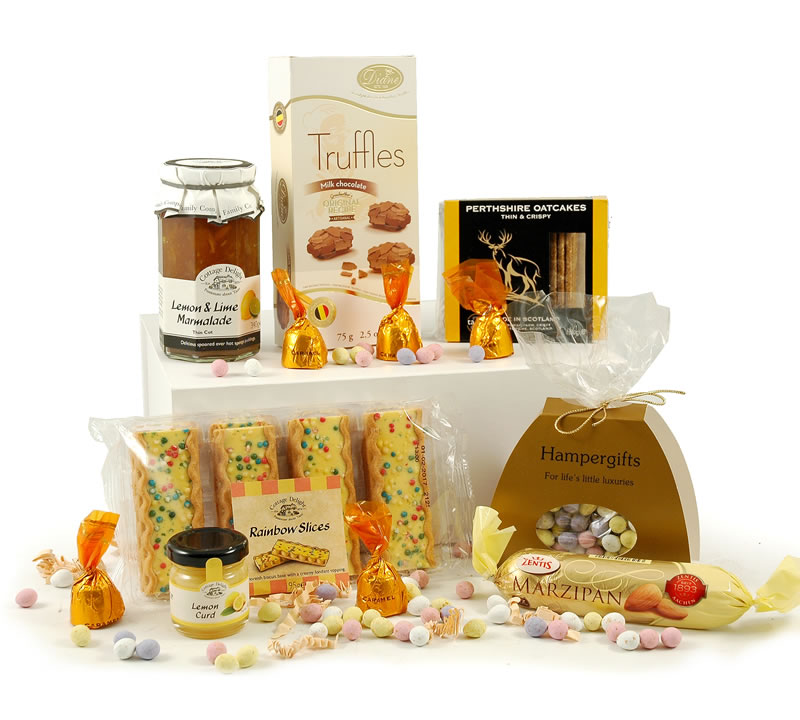 The lucky recipient of this sumptuous basket will be left in no doubt at all that the Easter bunny has paid a visit!
Our Price £37.50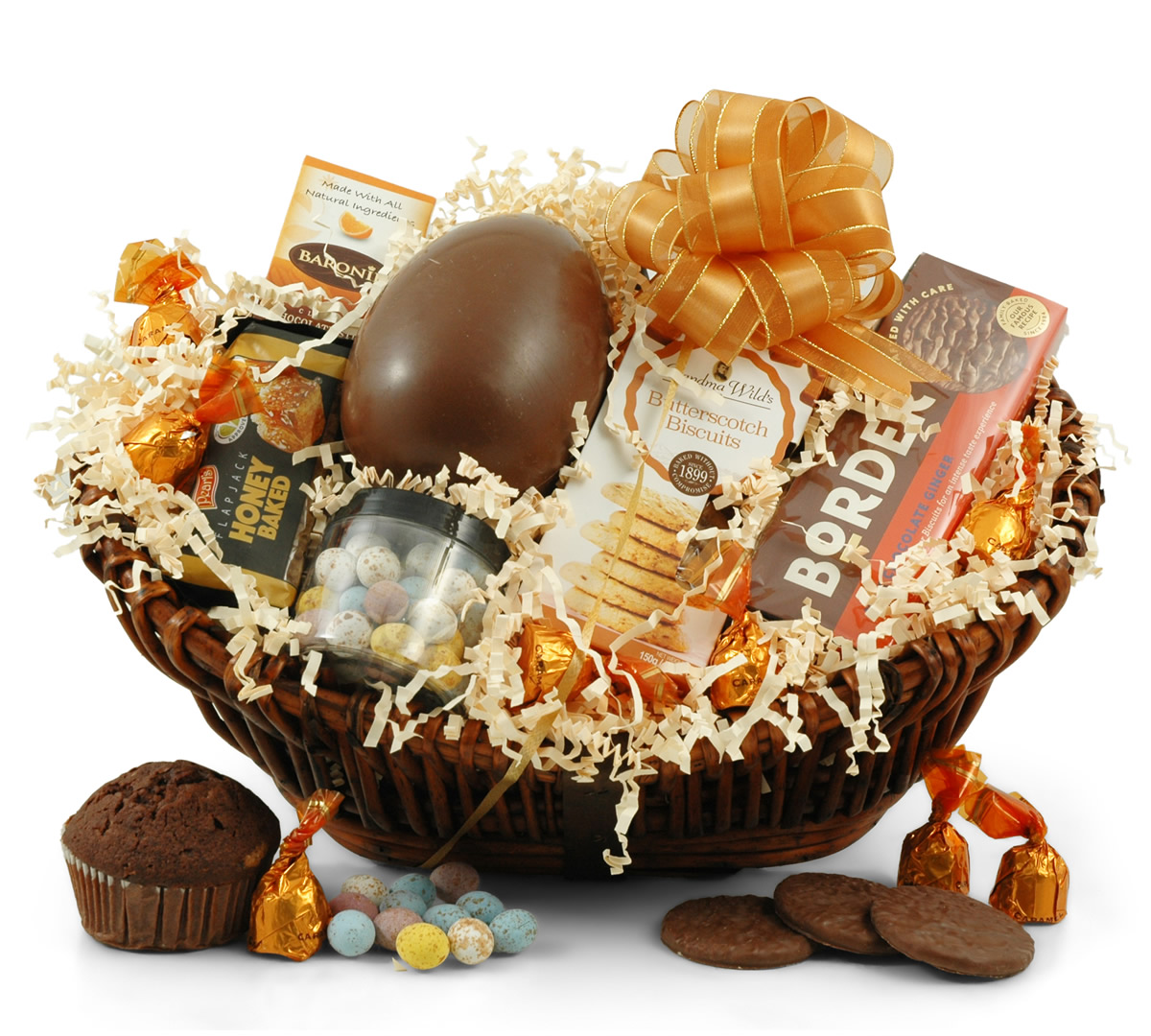 This impressive Easter Tower certainly has the edge over bog-standard chocolate eggs. It does include a large chocolate Easter egg of course (it wouldn't be Easter otherwise) - but we've also added a huge array of other goodies.
Our Price £37.99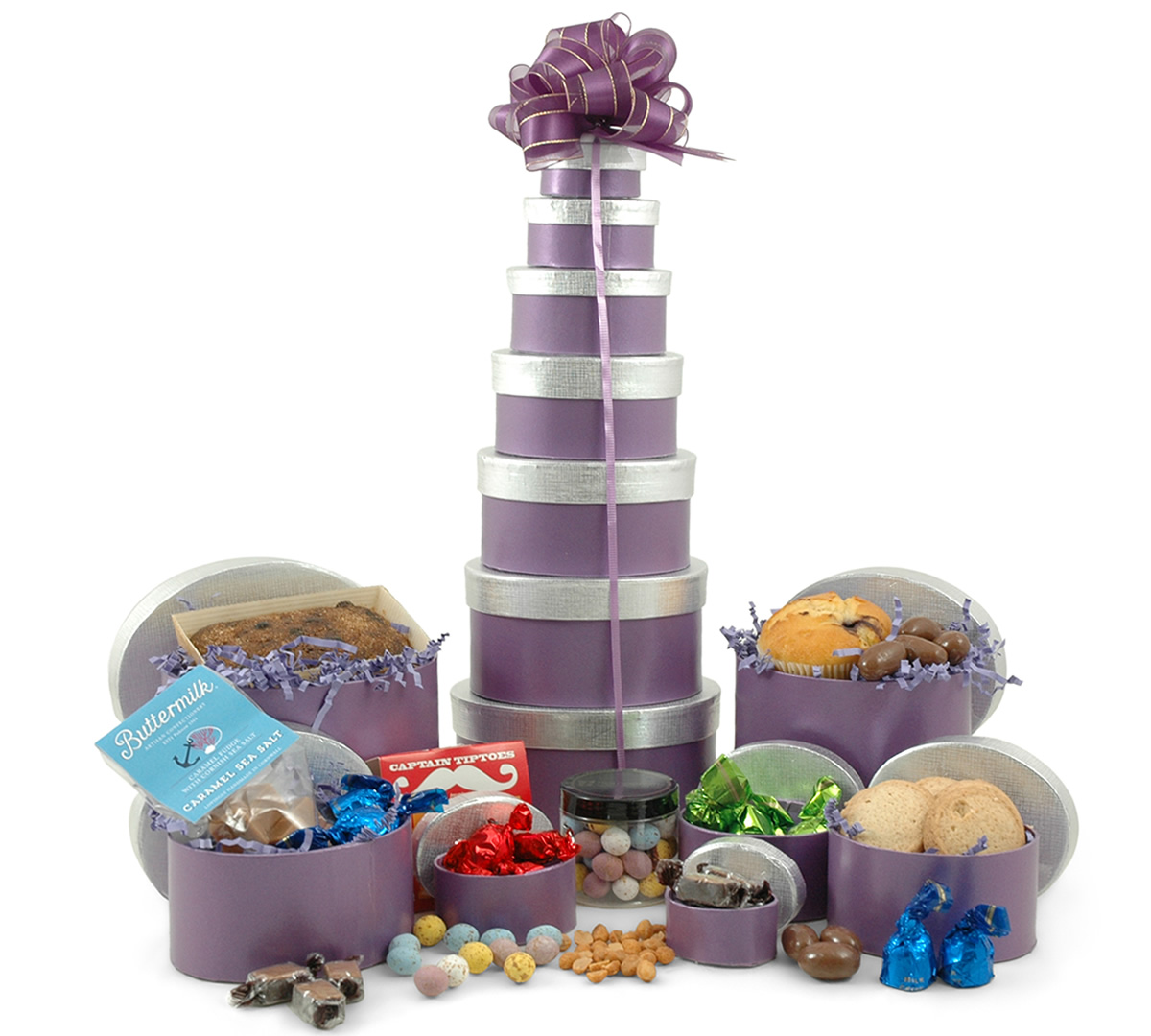 This is no ordinary chocolate egg. Hand-crafted by the finest chocolatiers, this glorious Belgian chocolate Easter egg weighs in at a hefty 1.2kg - so plenty for the whole (and extended) family to share around.
Our Price £39.99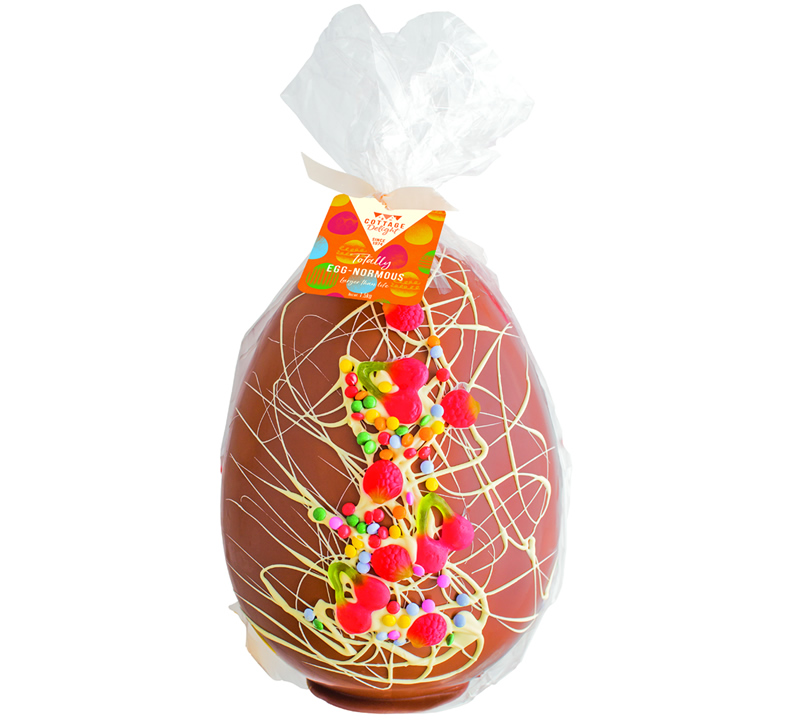 A set of striped gift boxes crammed with Easter goodies. Inside the five-tier tower you'll find raspberry coconut ice, chocolate truffles, fruit cake, marzipan, pineapple & papaya in syrup, Belgian pralines, medal winning spiced nuts and of course a large milk chocolate egg.
Our Price £40.00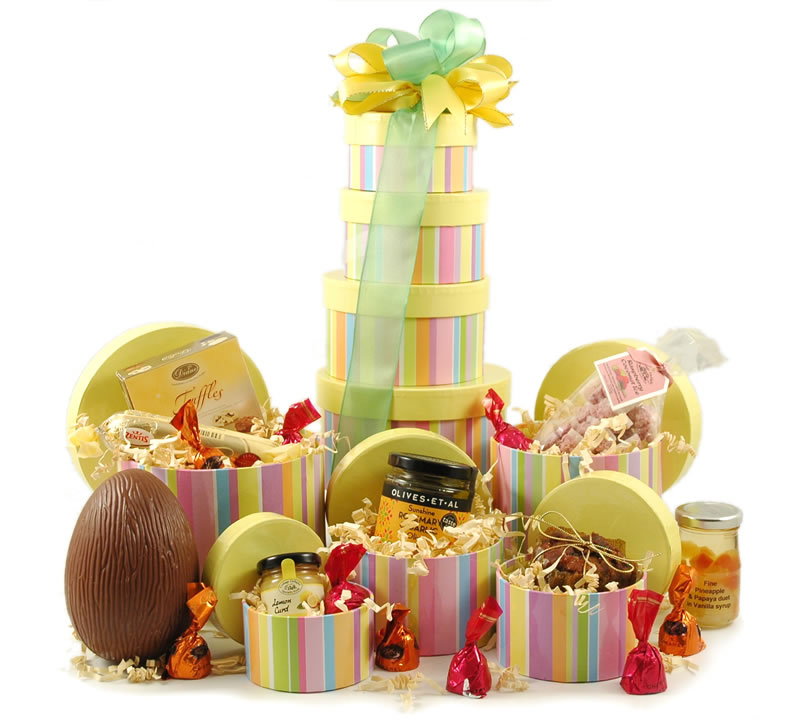 This impressive Easter hamper includes a decadent selection of chocolates, beautifully presented in a whitewash basket. Fight over the selection of mini chocolate quail eggs, enjoy melt-on-your-tongue chocolate thins from Lindt, tuck into the white chocolate Belgian pralines or sit back and slice into the dark chocolate-coated marzipan loaf.
Our Price £45.00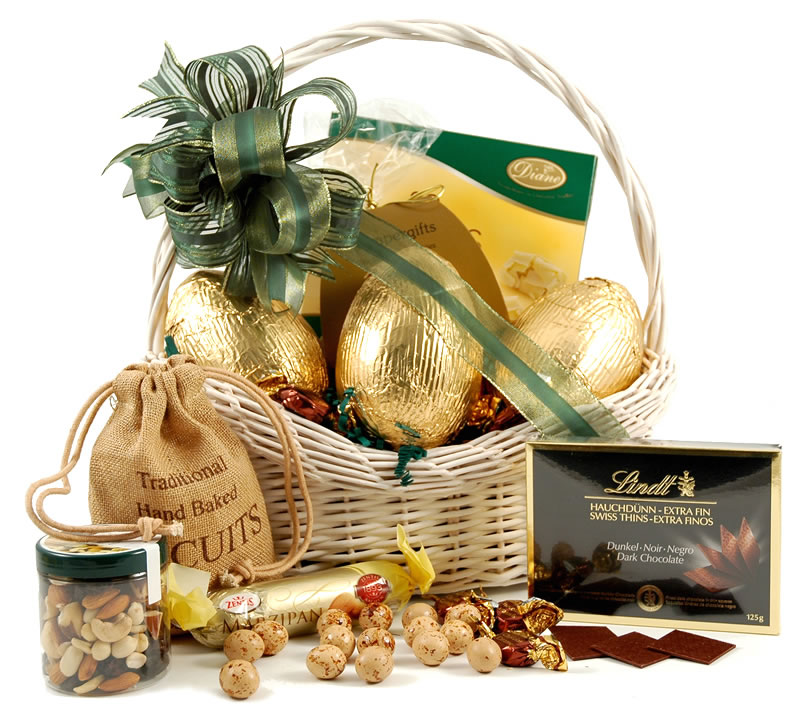 Uncork the delicious ruby-red Beaujolais, peel open the two large milk chocolate Eggs and share out the rest of the tempting goodies this Easter. An eye-catching choice, this lovely Easter hamper includes a little something for everyone.
Our Price £60.00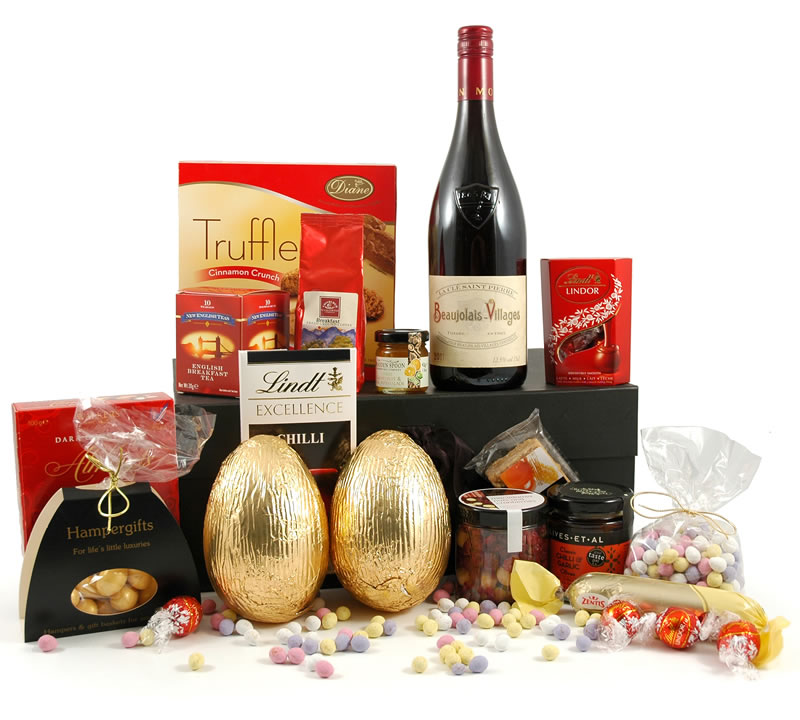 This huge wicker basket is filled with a mix of sweet and savoury goodies for the whole family to enjoy. With a crisp white wine for mum and dad, the rest can be shared out with gusto.
Our Price £74.99