Easter Egg-stras at Preloved – Help others with a free membership and be rewarded?

Hi
I hope you are well.
At Preloved we are still excited about the launch and we're passionate about all things secondhand share our enthusiasm with you for the remainder of April we have a great incentive on New Members to see the impact this has.
For each New Member to Preloved you will receive £0.10.
We are also looking to work on a bespoke basis so if you like to take a proactive approach please get in touch with your ideas.
Just like you we think most things deserve a second chance; not a one-way trip to the tip and here are some great messages you may like to relay to your users:
•         Trash to treasure with Preloved.
•         Fed up with Landfill? Cash in at Preloved instead.
•         Have a Hoarding Habits? Unlock some of your wealth in your unwanted assets.
•         Cash in and Clean up with Preloved.
To share some of Preloved's treasure with your users we have a great tool which you may like to take advantage of the Preloved Widget Factory.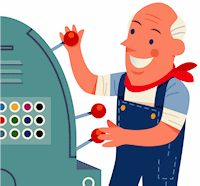 This allows you to show the very latest adverts on your site without any programming by using Preloved Widgets. The Preloved Widget Factory will take you through the steps of choosing the type of adverts you want to show, help you choose a shape, colour and size for your widget, then give you a small piece of code to cut and paste into your site.
As always if you require any logos, product or lifestyle imagery, or bespoke deals please get in touch with your proposal by emailing vicky.miles@affiliatewindow.com and we'll be on hand to help.
Finally, we are thrilled to have you on board and wish you a very happy Easter!
Thanks,
Preloved Affiliate Team (Part of The Hut Group)
vicky.miles@affiliatewindow.com