Earn a massive 10% commission at Baukjen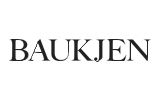 Hello,
We are pleased to announce that our new Spring Summer 2014 collection will be launching on 10th February.
As our valued partners in the Baukjen affiliate programme, we want to continue to reward you for your efforts. We have decided to increase the commission for a majority of our products to a very competitive 10%.
The new commission will be as follows:
10% commission on all our standard products across Dresses, Tops, Trousers & Jeans, Skirts, Coats & Jackets, Cardigans & Jumpers categories

 

7% commission

on all Leather items, Lingerie, Accessories & Jewellery

 5% commission

on all Footwear & Sunglasses
The new commission will come into effect from Tuesday 11th February.
If you encounter any problems, or have any questions or concerns, please feel free to contact us.
Kind Regards,
Baukjen Affiliate Team