Early Bird offer: 40% off all Christmas cards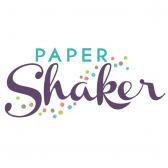 PaperShaker
40% off - Early Bird Christmas order
Early Bird offer: 40% off all Christmas cards
Increase your sales thanks to our new short time offer!

Early birds save 40% on Christmas cards : No minimum value! Links are all provided in the interface.
Offer ends 21st October : Hurry to integrate the offer! Offers ends next Thursday 21st October
Reminder: 40% off - early bird Xmas promotion: Valid until 21st October August 2014 Offer code* : 40XMAS
Click here to see the offer.
Ongoing promotion : Up to 50% off! This is an ongoing promotion and is still available through the interface until 31st October 2014
Please use all links and creative elements from our interface in order to make sure that every sale coming from your website is tracked.

You're not an affiliate yet in our network?
Join quickly our network and earn a motivating commission with us! Our publisher ID is: 5324
If you have any questions, please contact us: yvonne.choinowski@photobox.com
*Offer valid on uk.paper-shaker.comuk.paper-shaker.com until 21st October 2014. Offer limited to 1 person per household and excluding shipping and sample orders.