Durex Now LIVE!!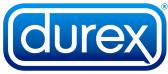 We are proud to announce that Durex is now live !!
This is there first affiliate programme and we are confidemt Durex will be a strong programme!
To start with! Durex are offering 20% CPA  on all sales driven in the first month !
Along with this there is Free Delivery on all orders over £5
To get started sign up here !
http://ui.awin.com/merchant-profile/3654