Dresses under £25 at Bonprix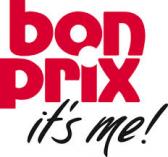 Dresses under £25 with Bonprix
Here at Bonprix, we know a good bargain when we see one! That's why we've carefully selected an excellent range of gorgeous dresses that are £25 or under!
We love this Cowl Jersey dress! It's as stylish as they come! It's available in either pale pink or black; you can choose to match your style!
And we can't get enough of this Dotty Georgette Dress! The lightweight material makes it great for this time of year. It's available in Salmon or Navy – however you choose to rock it.
Shop our huge range of dresses under £25 and grab yourself a bargain now!
New Affiliates
Not yet a part of the bonprix affiliate program? You're missing out on up to 10% commission!
Be sure to check out our profile on Affiliate Window
Please don't hesitate to get in touch at graham.murray@iprospect.com
Thanks,
The bonprix Affiliate Team
Tags: bon prix, bonprix, cowl jersey, dotty georgette, dresses, dresses under 25