Dress to Impress this Party Season!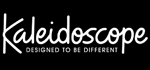 Check out our gorgeous range of ladies dresses, designed to make a real style statement. Browse our partywear shop for all the latest looks to make sure you're the belle of the ball – from glamorous dresses, glitzy accessories and elegant outerwear; you'll find it all at Kaleidoscope.
Smart and versatile, this striking Mesh Insert Dress will be your friend for all occasions, seeing you right the way through the party season. The simple, modern styling makes an elegant silhouette, paired with this striking gold box clutch makes for a sophisticated look this season.
If a dress isn't what you are after, be sure to shop our gorgeous separates. We love this Bead Layered Top, wear over skinny jeans and killer heels to add some glamour to your look this Christmas.
Don't be left with nothing to wear, make sure you're gorgeous in time for Christmas, and make a note of our Christmas Delivery dates!
NEXT DAY DELIVERY
Please order before 9pm on Tuesday 23rd December
STANDARD DELIVERY
Please order before 3pm on Monday 22nd December
New Affiliates
Not yet a part of the Kaleidoscope affiliate program? You're missing out on our fantastic commission rates!
Be sure to check out our profile on Affiliate Window
Alternatively, contact us direct at Teodora.Tzvetkova@iprospect.com