Double your commission- 20% off our ranges of products!!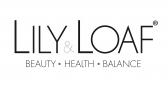 Earn double commission in the whole month of July, its easy. Just share these offers, get sales, earn commission!!  The offers available are below:
Lily & Loaf skincare combines the very best, naturally organic ingredients, in unique formulas to help strengthen, renew and protect skin from daily environmental damage. Whether choosing a luxurious cleansing balm or a delicate eye gel, you can be sure that it's cruelty free and suitable for all skin types. All products in the range are hypoallergenic, paraben, sulphate and alcohol free with no synthetic or additional fragrances.
Get 20% off all the skincare range- Discount Code- SC20, offer ends 31/07/2018                                                                                                             Deeplink for this offer press- here
Healthy Rascals is a unique range of daily nutrition supplements designed specifically for children aged 3 years and above. The range includes a broad spectrum of vitamins and minerals to supplement children's daily diets as well as nutrients to naturally support strong bones and teeth, energy and vitality, normal cognitive function and vision, and immune function. All products in the Healthy Rascals range are manufactured in state-of-the-art facilities which work to good manufacturing practice and pharmaceutical level quality control to bring you safe, effective formulas.
Get 20% off all the Healthy Rascal range- Discount Code- HR20, offer starts 01/07/2018
Deeplink for this offer press-
here
Nutri-Pets is a unique range of daily nutrition products created especially for pets, with nutritious, effective formulas to help keep your pets happy and healthy! With five individual formulas to target specific concerns, the Nutri-Pets range helps you to support your pet's health with great tasting, easy to use products they will love. The range includes natural support for joints, healthy skin and coat, digestion, pet calming, and daily vitamins and minerals.
Get 20% off all the Nutri-Pets range-
Discount Code- NP20, offer ends 01/07/2018                                                                                                          
Deeplink for this offer press
here
Lily & Loaf Essential oils are pure, organic, highly concentrated oils which are ideal for use in aromatherapy, or simply to create an amazing atmosphere, with sensational aromas that can soothe, energise, revitalise, and inspire, to uplift mind, body and spirit. As part of our natural holistic approach to health and wellbeing, Lily & Loaf offer you the finest quality Essential Oils to support and complement your daily natural health and lifestyle.
Get 20% off all the Essential oils range- Discount Code- EO20, offer ends 01/07/2018
Deeplink for this offer press
here
All creative is on our programme- Lily & Loaf
If you need to get in touch, please email ruth.harrington@lilyandloaf.com
Tags: #new #natural #skincare, childrens health, pet nutrition