Double commission from ROK Electronic Cigarettes throughout June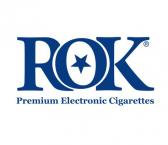 We are delighted to confirm that our introductory offer of double commission has been extended throughout all of June, offering up to 30% commission on new customer orders.
We are delighted that www.rokuniversal.co.uk has launched its first affiliate program exclusively through Affiliate Window. Click here to view or join the programme in Affiliate Window.
Our electronic cigarette kits (30% commission) and disposables (20% commission) are also perfect gift ideas for Fathers Day.
If you need any further information just let us know. Links below:
Disposable electronic cigarettes
Best regards, Andrew
ROK Electronic Cigarettes
Tags: men, presents for men