Domu UK - Free Delivery Must End June 30th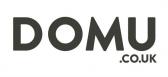 Calling All Affiliates!
As you are aware, we have been offering Free Delivery on all items throughout June, and this offer must end on June 30th. So what better way to drive sales than through pushing this great promotion?
On another note, the weather forecast for this week isn't the best! However, at Domu UK you can still get prepared and buy everything you need to make sure this summer is the best yet. Therefore this week we will be promoting the following categories:
In addition to the above categories, every week we like to push individual items that are at great price points. Shop these affordable buys below:
Happy selling!
Domu Affiliate Team