Domu has got NYE Covered!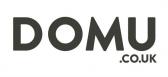 Calling all affiliates!
With the Party Season upon us, we will be focusing largely around home entertainment and party planning. You could be the host with the most by shopping our party planning range. See link below:
http://www.domu.co.uk/thanks-giving
Don't forget to add in your own tracking link!
After the party season comes our new year's resolutions, and we have all bases covered when it comes to planning for a healthy 2016. We have a selection of blenders, juicers and health grills which we plan to push on site once the festivities end.
http://www.domu.co.uk/in-the-kitchen/blenders-juicers
Just as a heads up we will be launching our new fitness brand in the New Year, so keep your eyes peeled. Details will soon follow.
Wishing you all a Merry Christmas and a Happy New Year!
We look forward to a successful 2016!
Best Wishes,
Domu Affiliate Team